Simplify Magazine is a quarterly, digital publication that pulls together experts in various fields to address some of the most pressing needs of the modern family.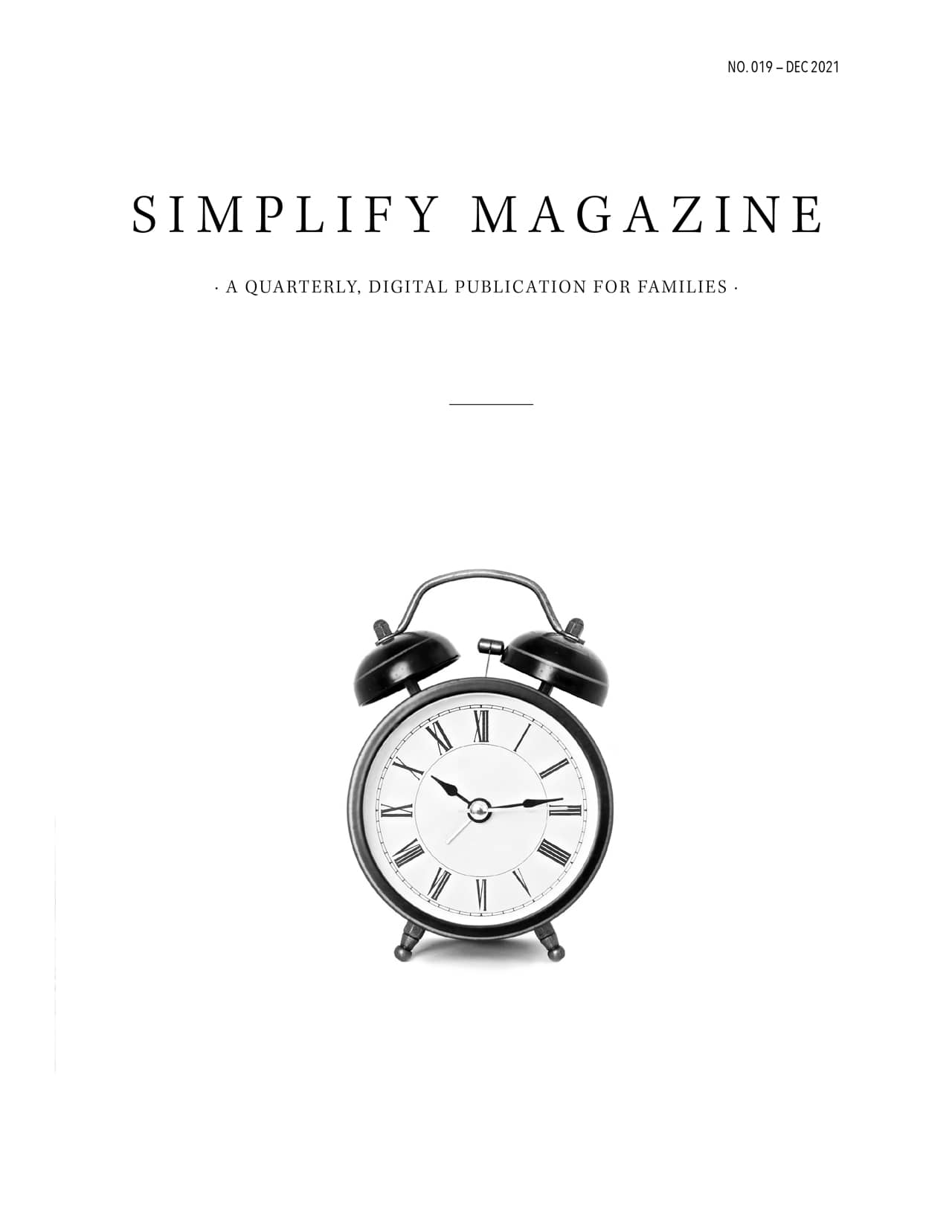 Current Issue: No. 019 — Time
People say time is money. This seems logical. We manage it, save it, invest it. The crucial distinction, of course, is that time, unlike money, cannot be borrowed or earned. When it's gone, it's gone.
Table of Contents
An Introduction: The Time Issue


By Elissa Joy Watts

How to Save Your Life in 55 Hours or Less


By Celeste Headlee

3 Essentials for Lazy Genius Time Management


By Kendra Adachi

Procrastination: You Were Born for It


By Piers Steel

Becoming Indistractable


By Nir Eyal

Pokémon and Parking Lots: The Stuff Kids Remember


By Raquel D'Apice

Early Morning Rituals: The Key to Being a Present Parent


By Allie Casazza

24 Ideas for Quality Family Time That Don't Break the Bank


By Amy Hughes

Why Make Time for Creativity?


By Jenny Doanl

Making Memories the Gift


By Joshua Becker
Simplify Your Life
Join more than 250,000 readers to focus on the things that matter most.
UPCOMING ISSUES:
Outside the Box (March 2022), Intentional Living (June 2022), Success (September 2022)
(Become a member and enjoy a lifetime of Simplify Magazine. Sign up today—just $20.)