Simplify Magazine is a quarterly, digital publication that pulls together experts in various fields to address some of the most pressing needs of the modern family.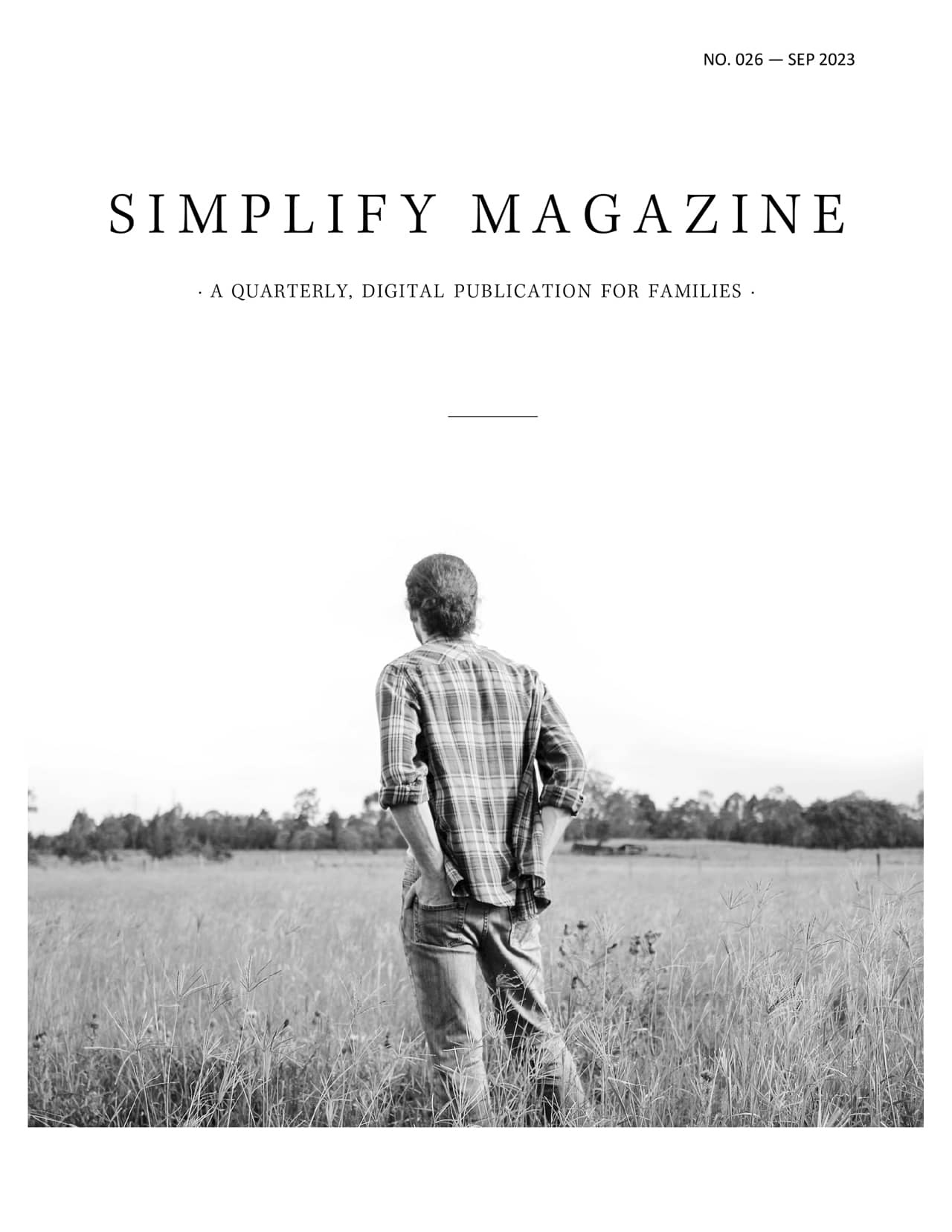 Current Issue: No. 026 — Volunteering & Service
In a world often dominated by self-interest, we can sometimes forget that the essence of humanity lies in our ability to serve and give to others. This is not just a warm, fuzzy idea. These are documented facts, and they form the foundation of our latest issue of Simplify Magazine.
Table of Contents
An Introduction: The Volunteering and Service Issue


By Joshua Becker

Dear Big Visionary


By Britt Bravo

Becoming More by Owning Less


By Joshua Becker

Flexing Your Generosity Muscle


By Chris Marlow

Volunteering and Service for Any-and Every-Age


By Laurie Ann Thompson

May You Give and Glow


By Stephen G. Post

Making It Home


By Shannan Martin

The Cost of Compassion


By Jenny Santi

The Joy of Inviting Others


By Joe Darago
Simplify Your Life
Join more than 250,000 subscribers to focus on the things that matter most.
UPCOMING ISSUES:
Focus (December 2023), Health (March 2024), Friendship (June 2024)
(Become a member and enjoy a lifetime of Simplify Magazine. Sign up today—just $20.)