Simplify Magazine is a quarterly, digital publication that pulls together experts in various fields to address some of the most pressing needs of the modern family.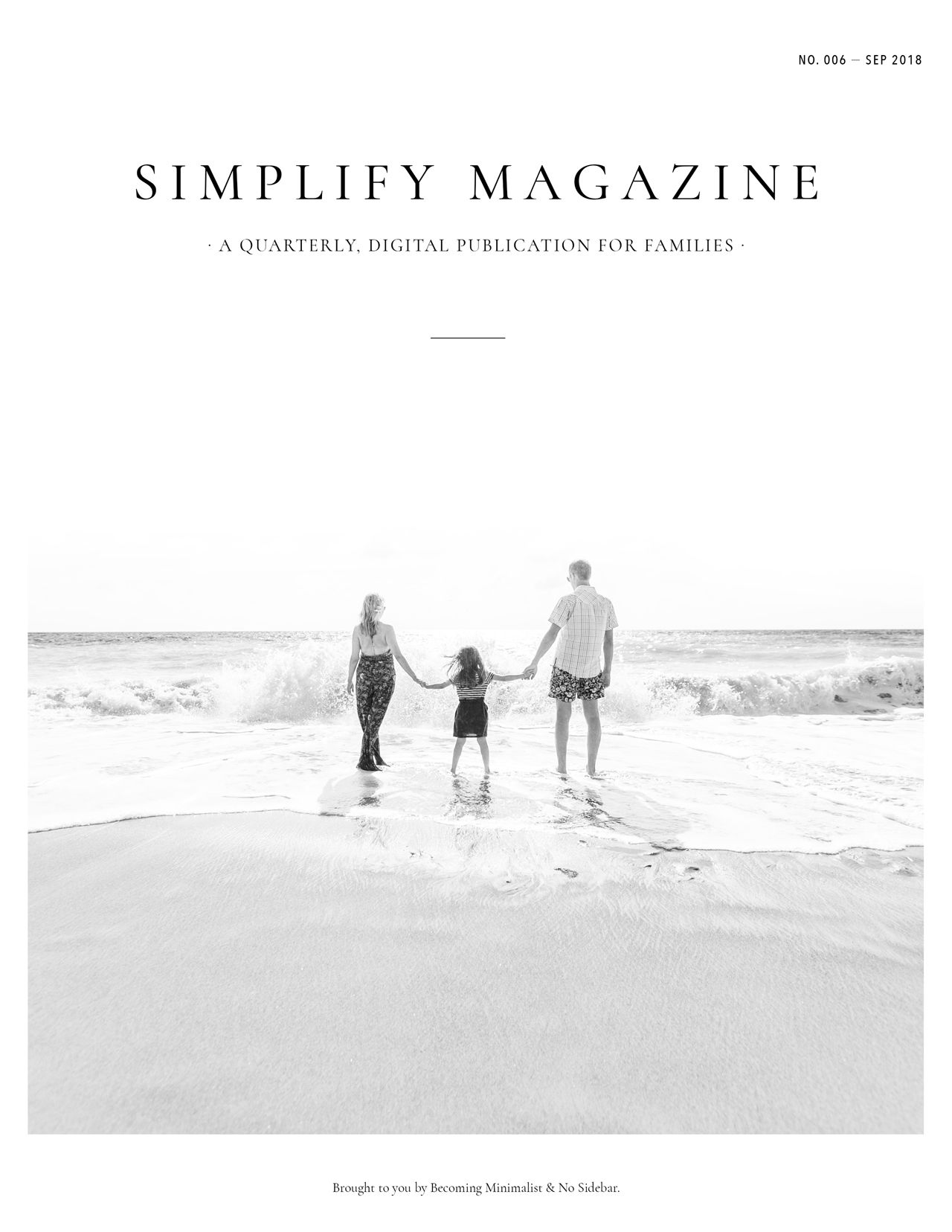 No. 006 — Money, Savings, Debt
In this issue of Simplify Magazine, you will find contributions from a New York Times best-selling author, a Ph.D. in psychology, a radio host, an economics professor from Arizona State University, and numerous others who make their living equipping people to successfully navigate the waters of personal finance.
Simplify Your Life
Join more than 85,000 subscribers and help your family focus on the things that matter most.
*UPCOMING ISSUES:
Overcoming Busy (December 2018), Gratitude (March 2019), Habits (June 2019).
(Become a member and enjoy a lifetime of Simplify Magazine. Sign up today—just $20.)
View Previous Issues · Download Issue No. 001 for free!