Simplify Magazine is a quarterly, digital publication that pulls together experts in various fields to address some of the most pressing needs of the modern family.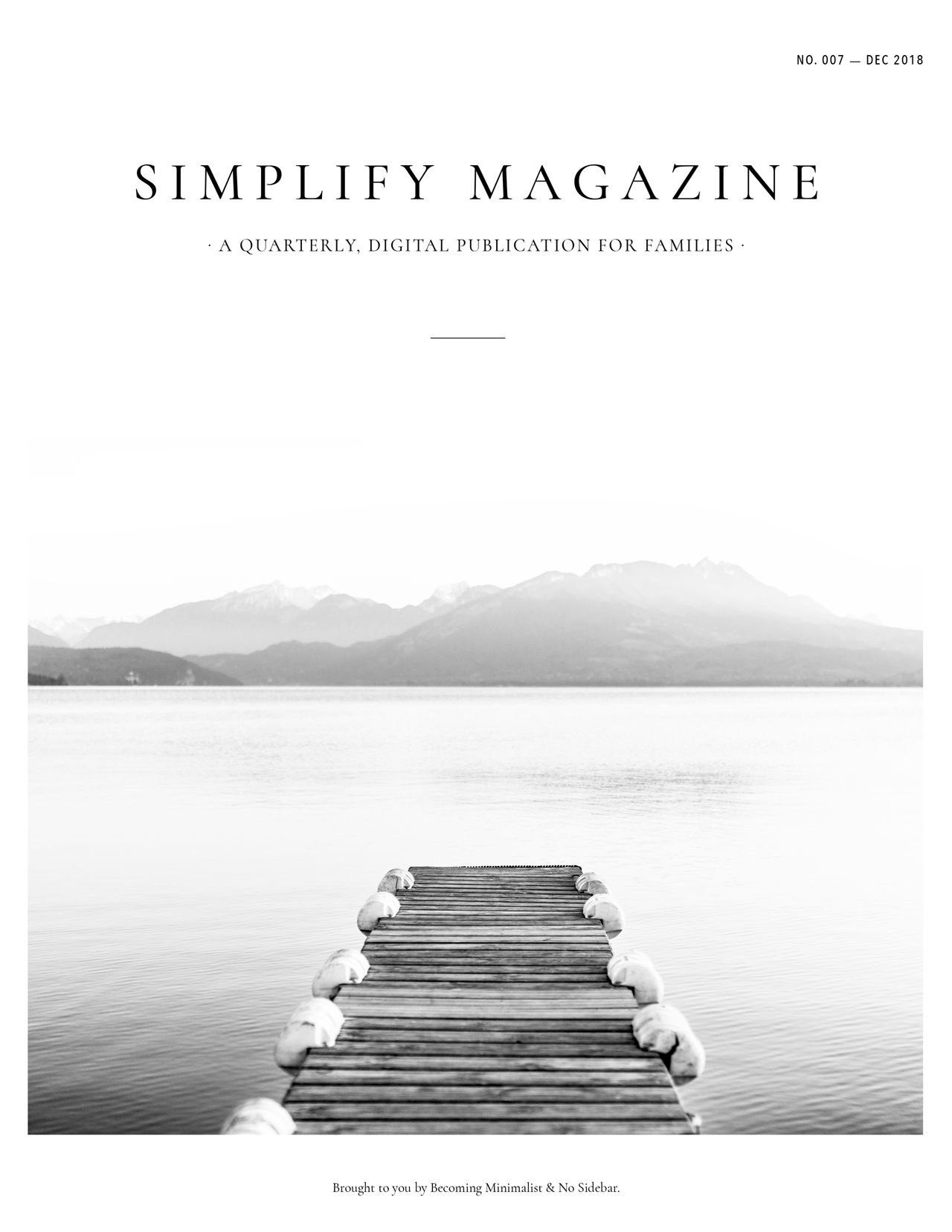 No. 007 — Overcoming Busy
In this issue of Simplify Magazine, you will find contributions from accomplished professionals who have left it all, a life coach, a sleep expert, a productivity expert, a mother of ten, best-selling authors, and a moving piece written from the deathbed of a woman who passed away on November 1.
Simplify Your Life
Join more than 90,000 subscribers and help your family focus on the things that matter most.
*UPCOMING ISSUES:
Gratitude, Generosity, Contentment (March 2019), Habits (June 2019), Food and Diet (September 2019).
(Become a member and enjoy a lifetime of Simplify Magazine. Sign up today—just $20.)
View Previous Issues · Download Issue No. 001 for free!