Simplify Magazine is a quarterly, digital publication that pulls together experts in various fields to address some of the most pressing needs of the modern family.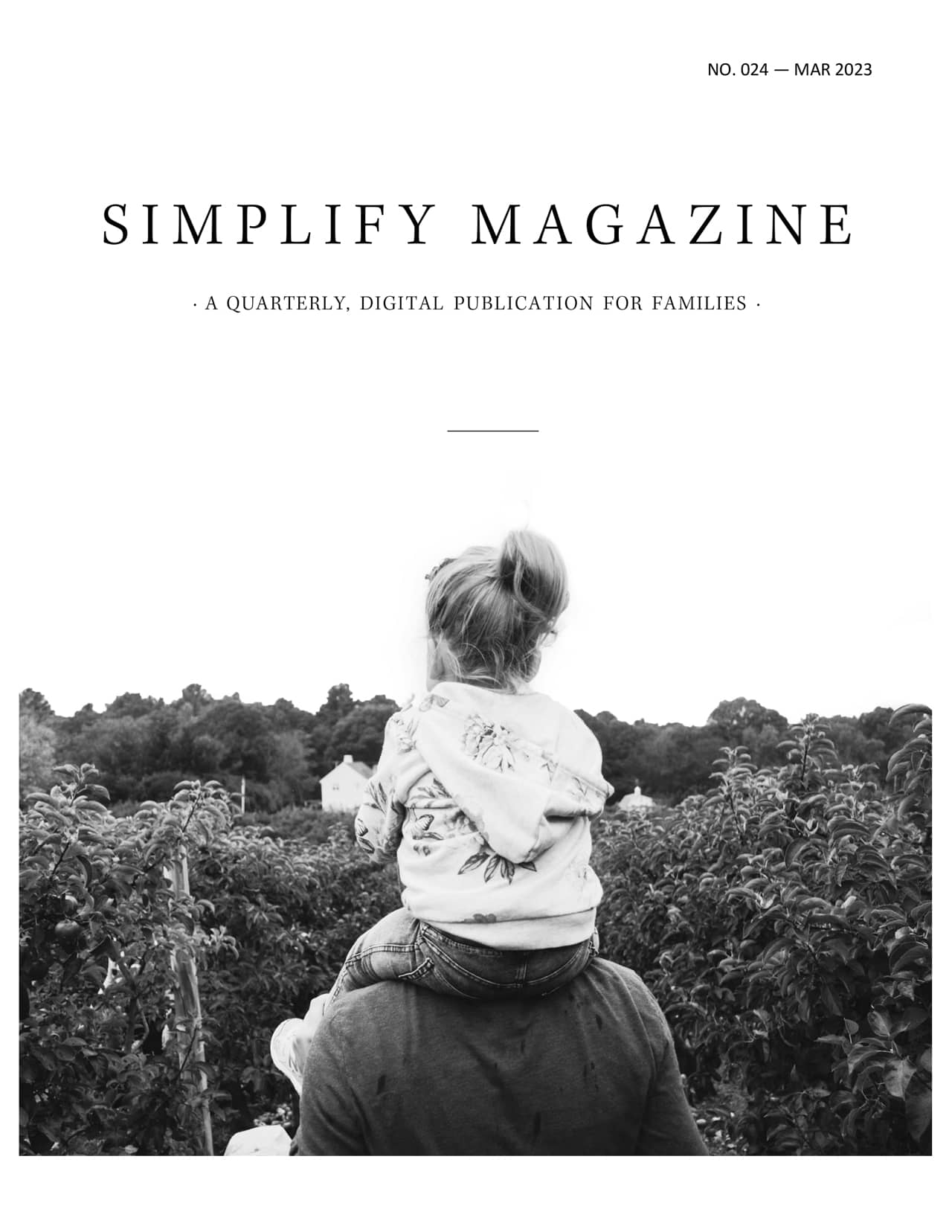 Current Issue: No. 024 — Possessions
This issue will cast your possessions in a new light. Containing 11 inspirational articles, it offers practical help to those looking to live with less and find a more peaceful life. You'll hear from bestselling authors, an Emmy award–winning television host, professional organizers, and highly-respected voices.
Table of Contents
An Introduction: The Possessions Issue


By Elissa Joy Watts

The Truth About Possessions


By Karen Kingston

How I Let Go of 70% of My Stuff in 8 Months—and Found Myself


By Rose Lounsbury

23 Items to Immediately Part With (If You Haven't Already)


By Rebekah Bashorun

Reclaiming Toyland


By Dawn Madsen

Stuck on Sentiment: Tips for Paring Down Memorabilia


By Diane Boden

Lessons Learned from Living with Someone Else's Stuff


By Elizabeth Passarella

The Art of Thrift Shopping for Clothes


By Melody Fortier

The Timeless Home


By Maria Killam

Understanding Hoarding


By Matt Paxton

Ten Decluttering Principles Everyone Can Use


By Joshua Becker
Simplify Your Life
Join more than 250,000 readers to focus on the things that matter most.
UPCOMING ISSUES:
Personal Development (June 2023), Focus (September 2023), Health (December 2023)
(Become a member and enjoy a lifetime of Simplify Magazine. Sign up today—just $20.)