Simplify Magazine is a quarterly, digital publication that pulls together experts in various fields to address some of the most pressing needs of the modern family.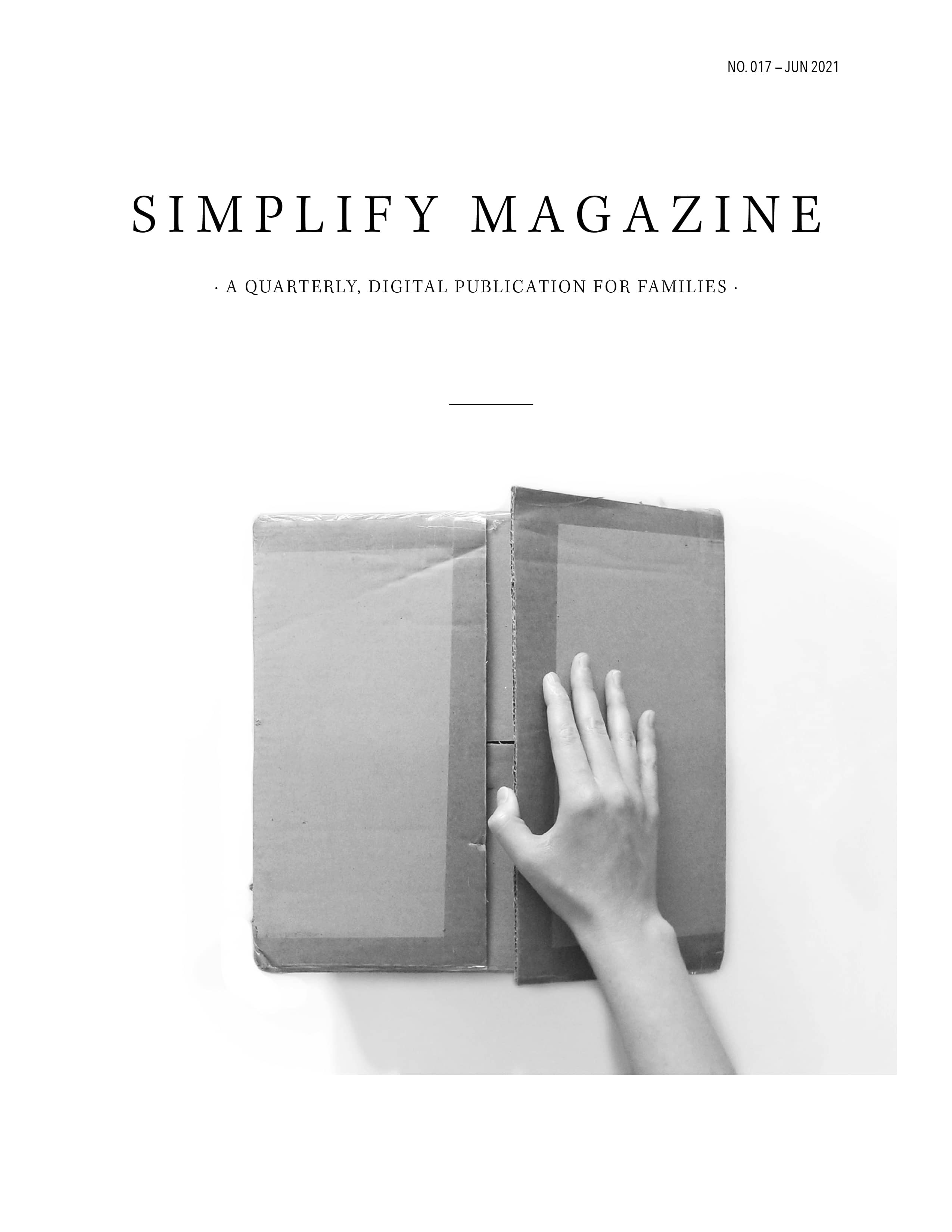 Current Issue: No. 017 — Organization
This issue of Simplify Magazine zeroes in on organization. If you're ready to breathe deeply and see life itself through a tidy new lens, this one's for you.
Table of Contents
An Introduction: The Organization Issue


By Elissa Joy Watts

Organizing is Easier After Minimizing


By Joshua Becker

The 10 Organizing Products That Will Bring You Joy at Home


By Pia Thompson

Mise en Place: Essential Organization for Mindful Cooking


By Ashley Rodriguez

How to Declutter & Organize Your Children's Toys in 20 Minutes


By Dawn Madsen

Budget Stations: The Financial Secret I Didn't Learn in Business School


By Kumiko Love

Ditch the Filing Cabinet


By Lisa Woodruff

Digital House-Cleaning: Make it Easy to Get at What Matters


By Christina Crook

How to Simplify Your Email


By Mike Vardy

Tidying Up My Life: A Father's Story


By Tyler Moore
Simplify Your Life
Join more than 250,000 readers to focus on the things that matter most.
UPCOMING ISSUES:
Personal Finance (September 2021), Time (December 2021), Travel (March 2022)
(Become a member and enjoy a lifetime of Simplify Magazine. Sign up today—just $20.)