Simplify Magazine is a quarterly, digital publication that pulls together experts in various fields to address some of the most pressing needs of the modern family.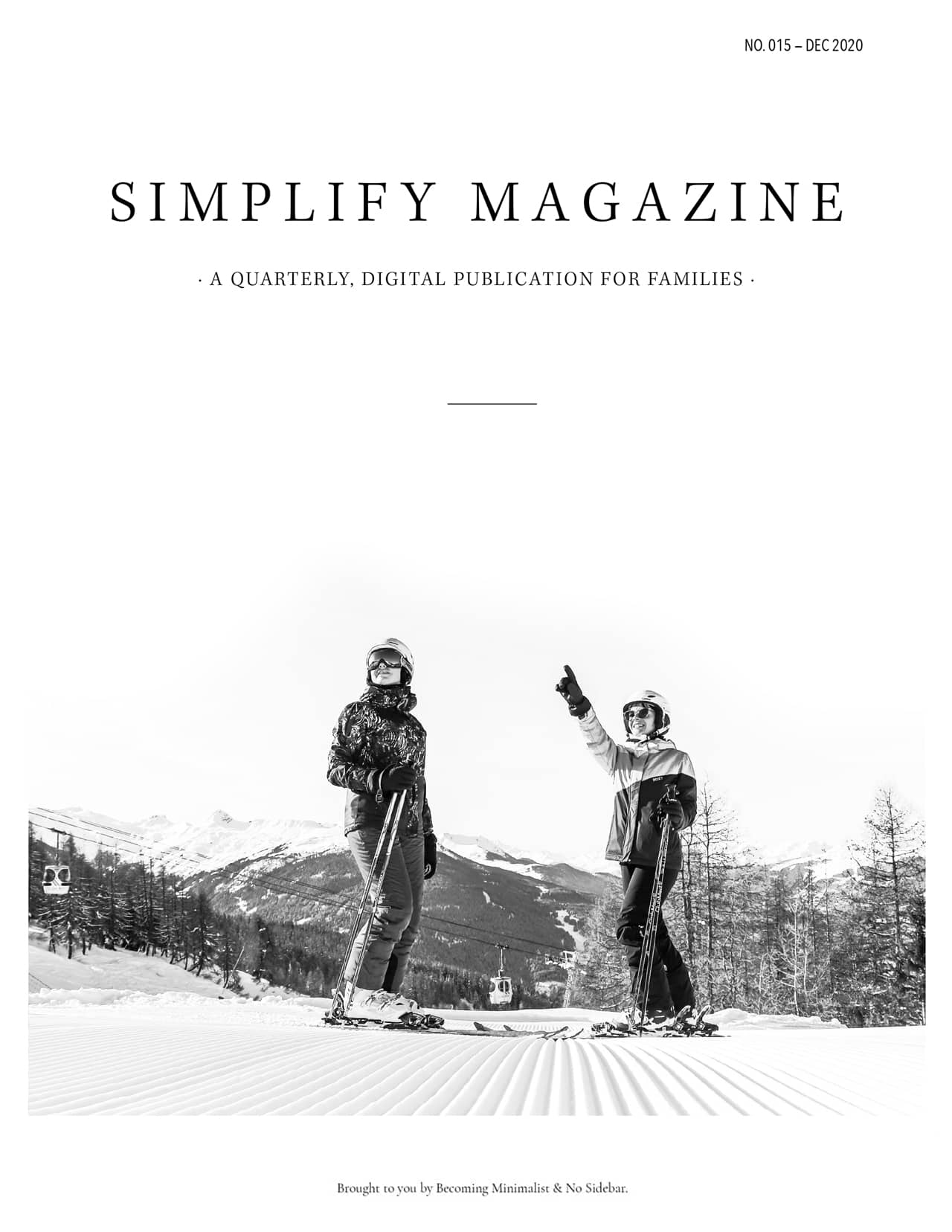 Current Issue: No. 015 — Positivity
This issue of Simplify is the equivalent of swimming skyward, breaking the surface, and exhaling with joy. Connection, love, happiness—it's all here. You'll find practical, heartfelt stories and plenty of fun in the margins too.
Table of Contents
An Introduction: The Positivity Issue


By Elissa Joy Watts

Love Is All Around: Positivity, Resonance, and Social Connection


By Barbara Fredrickson

Positive for Life


By Marta Zaraska

Chisel Away at the Excess to Reveal Your True, Happy Self


By Jay Harrington

Prime Your Day for Positivity in Two Minutes


By Neil Pasricha

Noticing the Gs: Why Journaling Matters and How to Start It


By Erin Loechner

Simplifying Parenting Through Mindfulness


By Susan Kaiser Greenland

The Family Habit of Going Away


By Jeff Shinabarger

Why So Serious?


By Dan Murray-Serter

52 Journaling Prompts


By Erin Loechner
Simplify Your Life
Join more than 225,000 readers to focus on the things that matter most.
UPCOMING ISSUES:
Communication (March 2021), Organization (June 2021). Travel (September 2021)
(Become a member and enjoy a lifetime of Simplify Magazine. Sign up today—just $20.)