Simplify Magazine is a quarterly, digital publication that pulls together experts in various fields to address some of the most pressing needs of the modern family.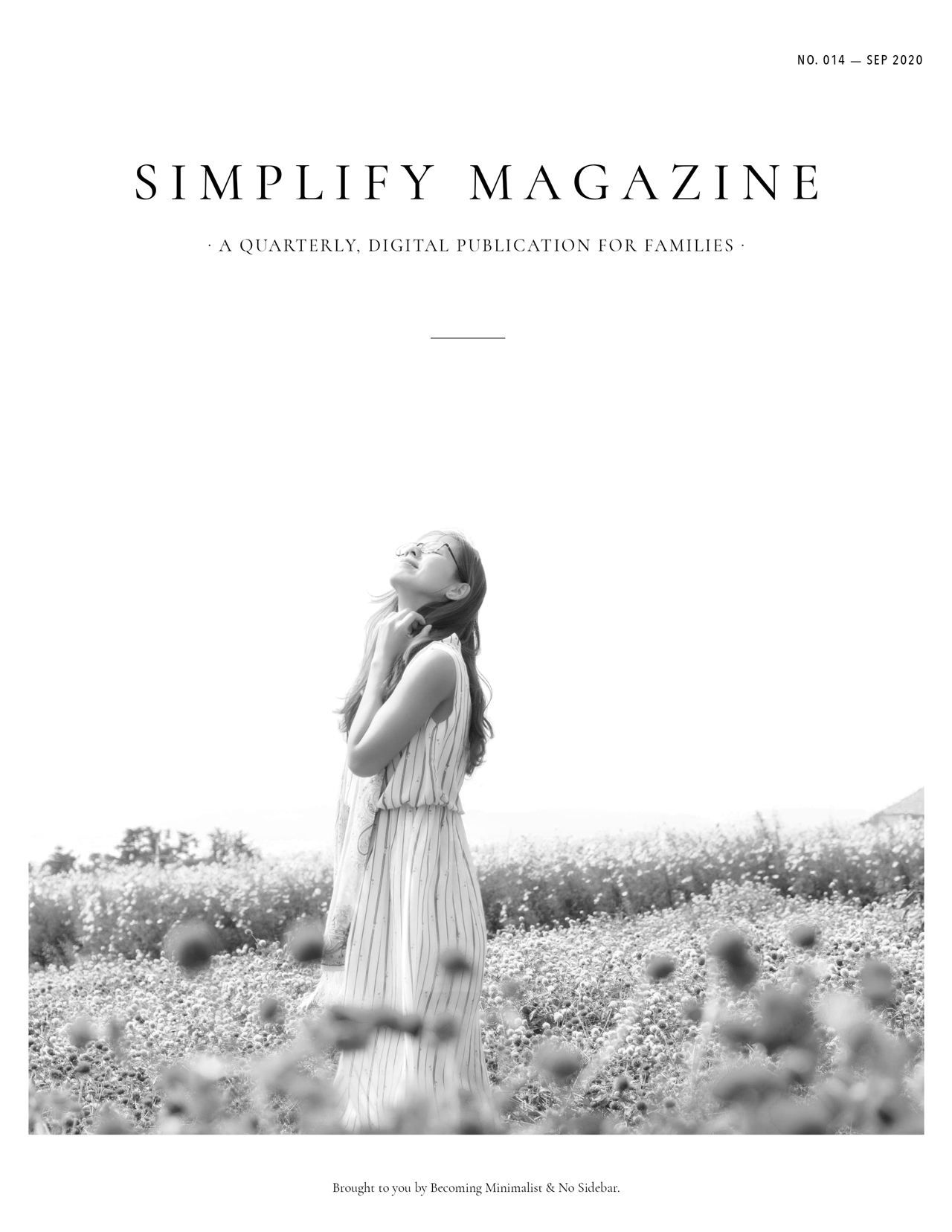 Current Issue: No. 014 — Habits
In this relevant issue, we've invited 11 fascinating people to offer their slant on habits. Award-winning authors, prominent thought leaders, avid researchers, skilled writers, even a poet. Their words will inspire you to change, to set intentions, and build grit.
Table of Contents
An Introduction: The Habits Issue


By Elissa Joy Watts

The Quick Start Guide to Quitting a Bad Habit


By Leo Babauta

How to Form a Positive Habit: A Short Guide to Lifelong Change


By Darius Foroux

Sidchas: The Secret to Making Habits Last


By Joshua Spodek

Restoring the Love: Habits for Vibrant Romantic Relationship


By Chrisanna Northrup

Be a Broken Record: Power Words for Powerful Parenting


By Denaye Barahona

Make It a Better Day at Your House: Household Rhythms


By Rebecca Onion

Habits for Fit Finances


By Kelvin Wong

Cold Turkey: The Behavioral Economics Diet


By Nir Eyal

8 Essential Habits to Nurture Your Creativity


By Carolyn Gregoire

Nepalese Taxi Saints: The Power of Habitual Kindness


By John Wang

A Collection of Poems


By Ronald Banks
Simplify Your Life
Join more than 225,000 readers focusing on the things that matter most.
UPCOMING ISSUES:
Positivity (December 2020), Travel (March 2021), Organization (June 2021).
(Become a member and enjoy a lifetime of Simplify Magazine. Sign up today—just $20.)