Simplify Magazine is a quarterly, digital publication that pulls together experts in various fields to address some of the most pressing needs of the modern family.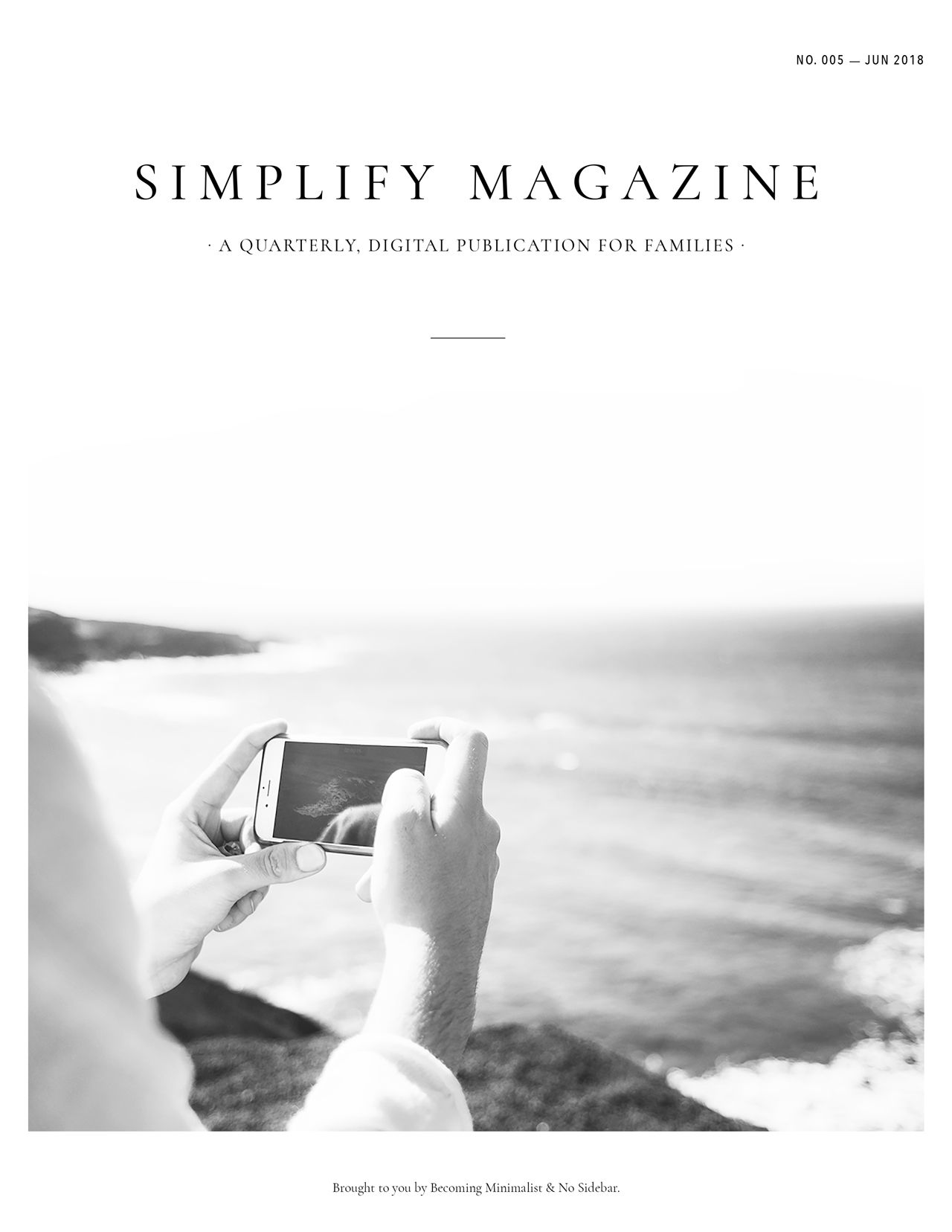 No. 005 — Technology
In this issue of Simplify Magazine, you will read thought-provoking contributions from a professor at MIT, NPR's lead education blogger, tech writers, New York Times bestselling authors, and artists who make their living online.
Simplify Your Life
Join more than 85,000 subscribers and help your family focus on the things that matter most.
*UPCOMING ISSUES:
Money, Savings, and Debt (September 2018), Overcoming Busy (December 2018), Play (March 2019).
(Become a member and enjoy a lifetime of Simplify Magazine. Sign up today—just $20.)
Free download Issue No. 001 · Buy Now Issue No. 002 · Issue No. 003 · Issue No. 004