Simplify Magazine is a quarterly, digital publication that pulls together experts in various fields to address some of the most pressing needs of the modern family.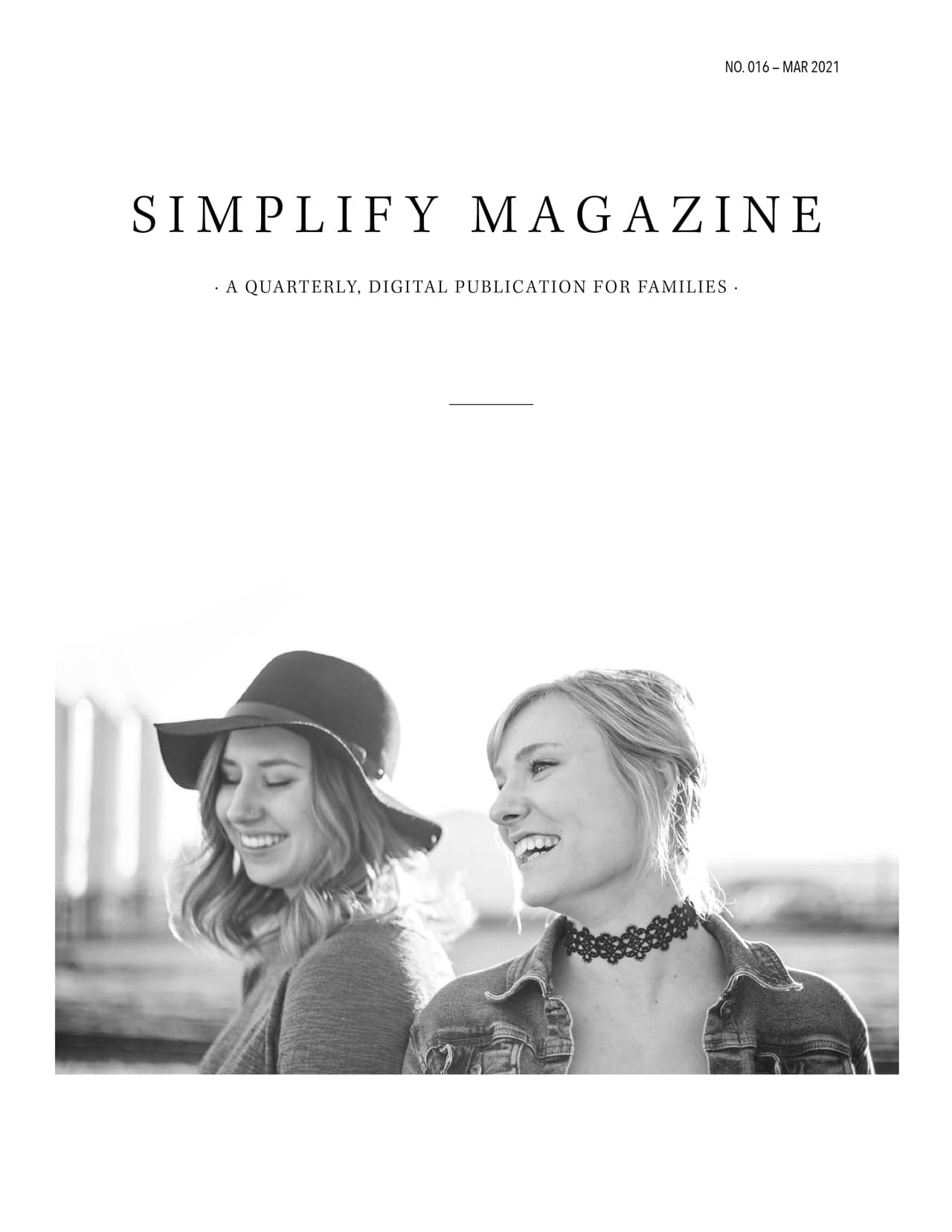 Current Issue: No. 016 — Communication
This issue of Simplify zeroes in on verbal communication. And we're covering subjects from small talk to money talk. It's all here.
Table of Contents
An Introduction: The Communication Issue


By Elissa Joy Watts

Some Conversations Are Harder than Others: How to Talk to People You Disagree With


By Celeste Headlee

The Art of Small Talk: How to See the Big Picture


By Carol Fleming

Permission to Speak


By Genevieve Georget

Understanding Your Advice Monster


By Michael Bungay Stanier

Healthy Boundaries: The Power of Saying No


By Minaa B.

5 Crucial Money Conversations for Every Couple


By Rachel Cruze

Healthy Communication Starts at Home: Getting Kids to Talk, Teaching Them to Listen


By Margie Sims

Attuning 101: The First Step to Resolving Sibling Conflict


By Heather Turgeon and Julie Wright

Hold the Phone: Audible Life Lessons from a Talkative Mother


By Elissa Joy Watts
Simplify Your Life
Join more than 250,000 readers to focus on the things that matter most.
UPCOMING ISSUES:
Organization (June 2021). Travel (September 2021), Time (December 2021)
(Become a member and enjoy a lifetime of Simplify Magazine. Sign up today—just $20.)