Simplify Magazine is a quarterly, digital publication that pulls together experts in various fields to address some of the most pressing needs of the modern family.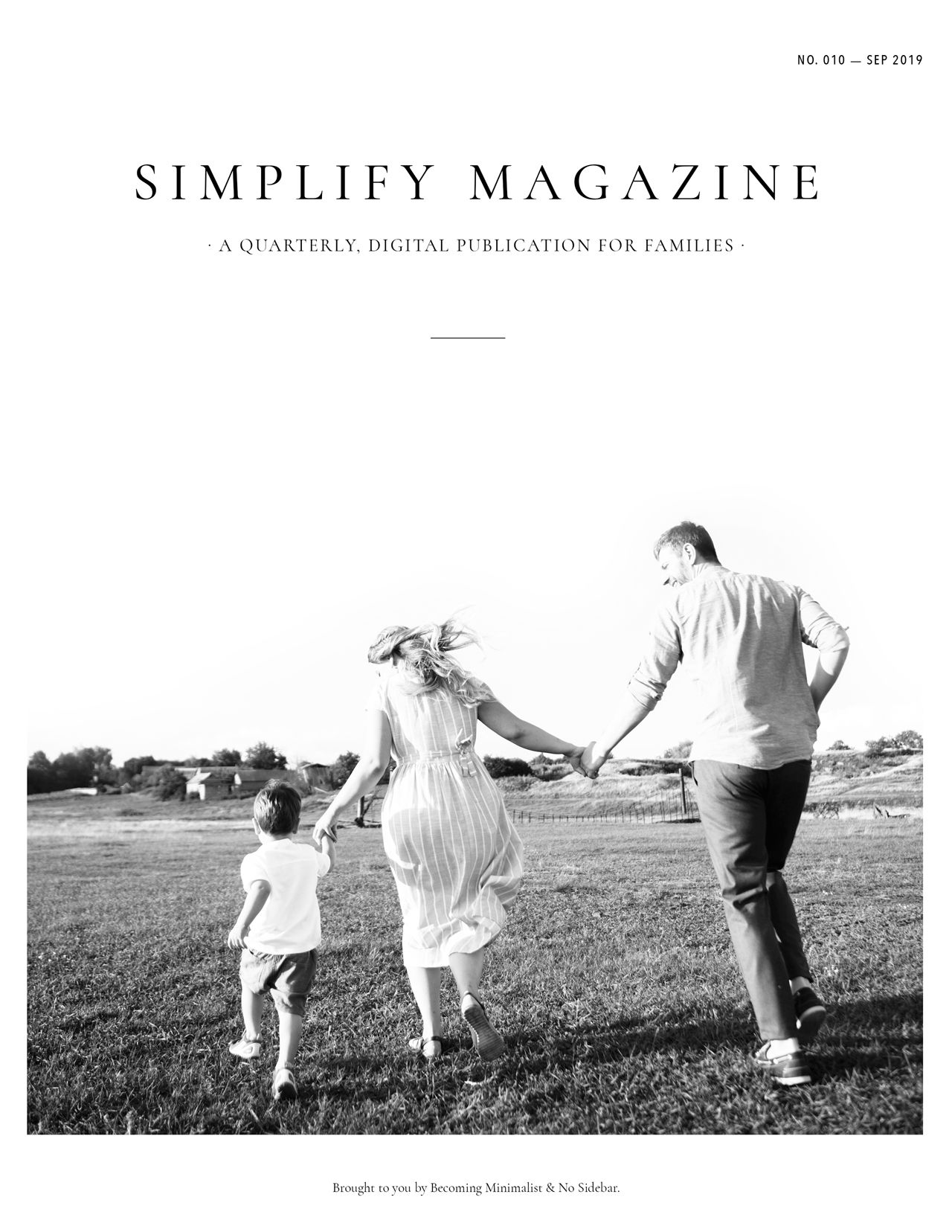 No. 010 — Relationships
In this issue of Simplify Magazine, we go deeper and have rich conversations about relationships and their role in our lives. You'll find contributions from bestselling authors, clinical psychologists, media personalities, and established academics, each of whom are passionate about intentional human connection.
Table of Contents
Introduction: The Relationships Issue (Free Excerpt)
By The Founders of Simplify Magazine

How to Make a Friend: The Research Shows…


By Beverley Fehr

How Emotionally Intelligent People Deal with Difficult People


By Julia Kristina Mah

Making Time for Couple Intimacy


By Rachel Wright

Simple Habits to Affirm Your Children


By Heather Alesch

An Open Letter to Parents


By Nanny Connie

How Our Small Space Strengthens Our Family


By Alison Mazurek

Male Friendships: Braver and Stronger Together


By Carlyle Naylor

Minimizing Marital Conflict


By Emerson Eggerich

Tender Reed


By Sarah Mae

Hello, Henry


By Erica Layne
Simplify Your Life
Join more than 225,000 readers and help your family focus on the things that matter most.
UPCOMING ISSUES:
Self-Care (December 2019), Spring Cleaning (March 2020), Work and Play (June 2020).
(Become a member and enjoy a lifetime of Simplify Magazine. Sign up today—just $20.)
View Previous Issues · Download Issue No. 001 for free!