Simplify Magazine is a quarterly, digital publication that pulls together experts in various fields to address some of the most pressing needs of the modern family.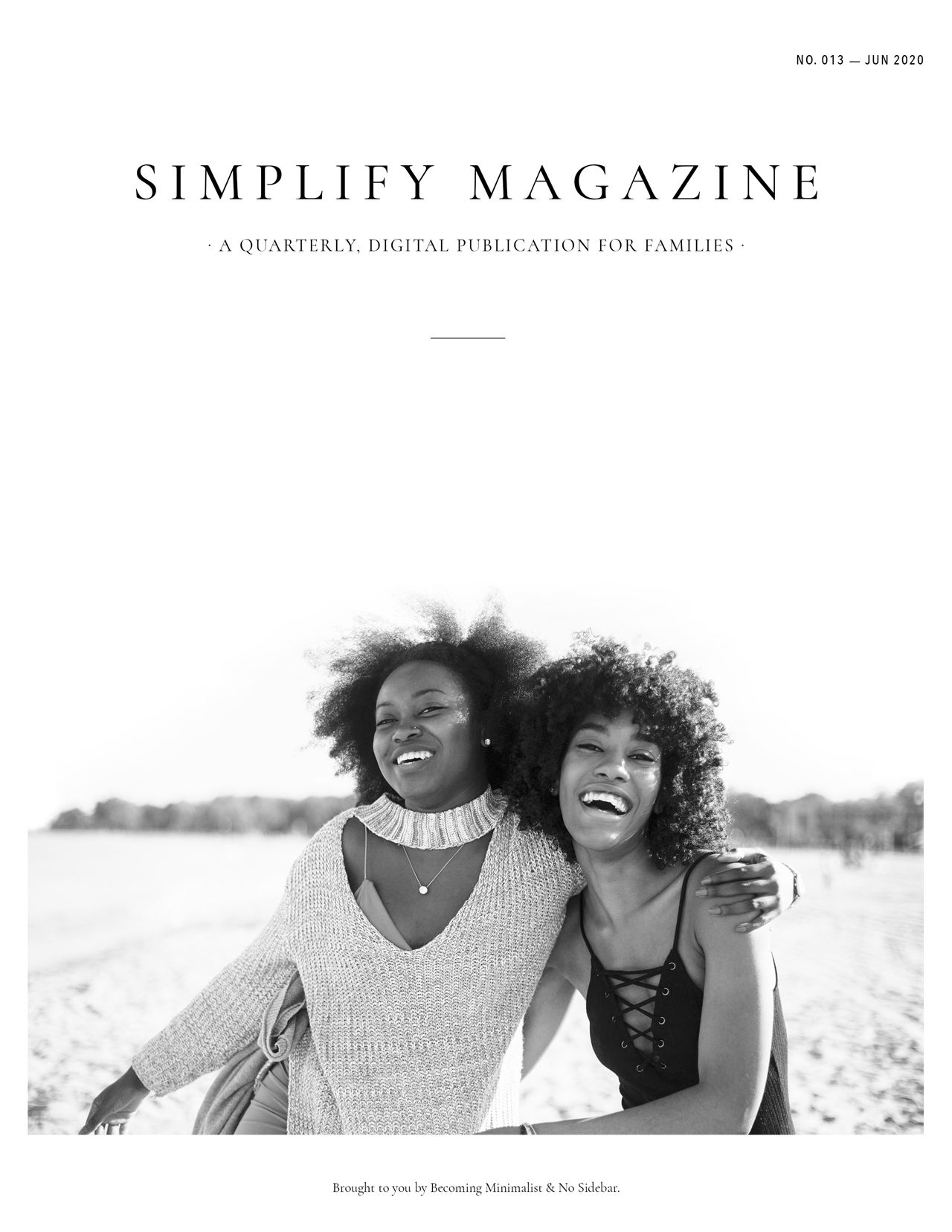 No. 013 — Work and Play
Our latest issue calls on experts who have chosen to make human flourishing their life's work. Best-selling authors, professional play experts, a retiring guidance counselor, a clinical psychologist, a busy father balancing entrepreneurial life—you'll hear from each of these people and more.
Table of Contents
An Introduction: The Work and Play Issue


By The Founders of Simplify Magazine

Why We Work


By Joshua Becker

How to Work from Home Without Losing Your Sanity and Momentum


By Austin L. Church

Helping Children to Cope in Difficult Times


By Laura DeRubeis-Byrne

Fewer Toys for Deeper Play


By Kim John Payne

How to Prepare Your Kids for a Meaningful Life


By Jennifer Tritt

Play Isn't Just for Children


By Yesim Kunter

Life Lessons from the Improv Stage


By Jen Karno

The Power of Pause


By Jess Elefante Davis

How to Make the Most of Your Retirement Years


By Bob Thune
Simplify Your Life
Join more than 225,000 readers and help your family focus on the things that matter most.
UPCOMING ISSUES:
Habits (September 2020), Positivity (December 2020), Travel (March 2021).
(Become a member and enjoy a lifetime of Simplify Magazine. Sign up today—just $20.)
View Previous Issues · Download Issue No. 001 for free!