Simplify Magazine is a quarterly, digital publication that pulls together experts in various fields to address some of the most pressing needs of the modern family.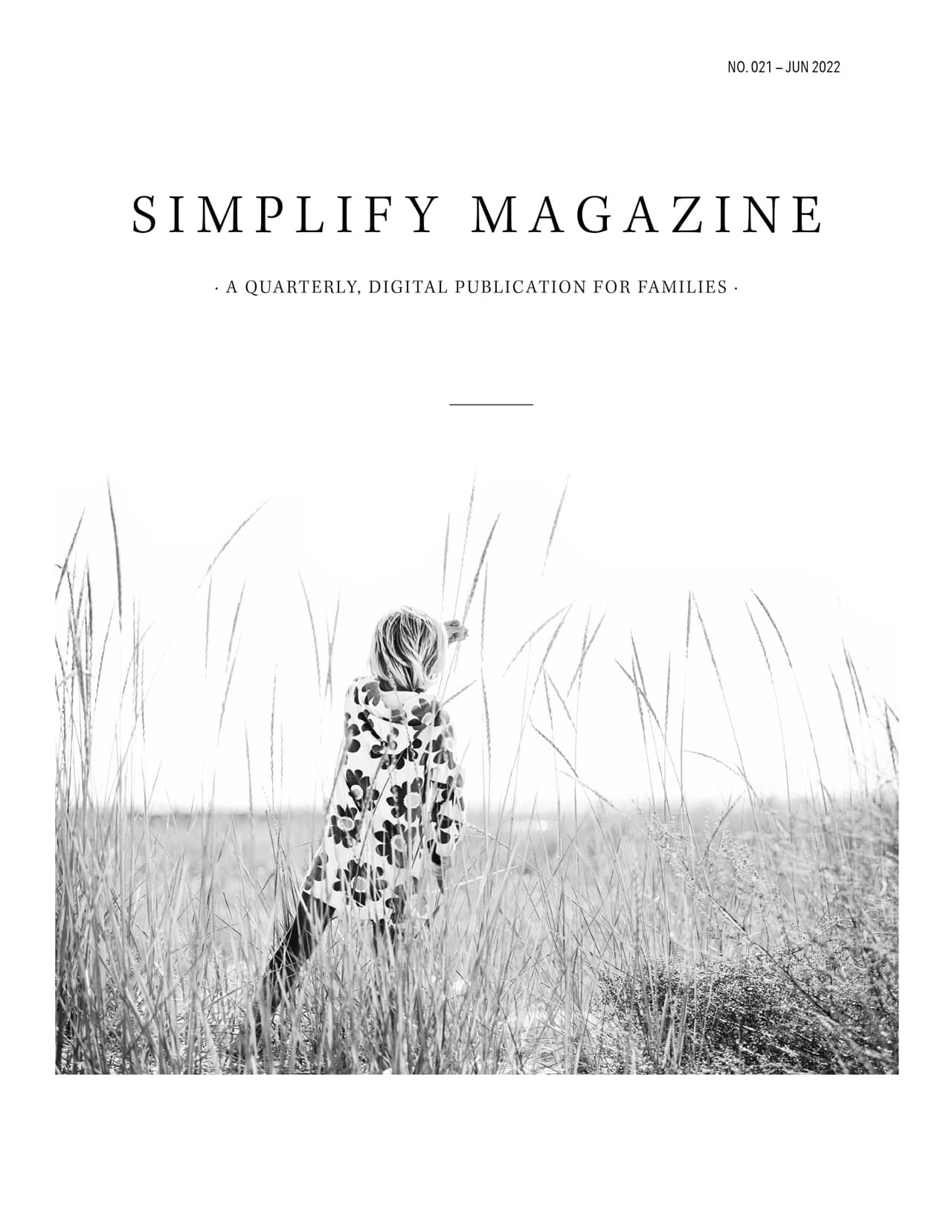 Current Issue: No. 021 — Intentional Living
If you like the sound of this way of life, our latest issue offers welcome company from people who live for a living. You'll hear from a world-renowned author, a bright-eyed poet, and a woman whose calling carried her miles from home. You'll pick up simple ideas for meaningful family time, intentional fitness, and designing a thoughtful home from scratch.
Table of Contents
An Introduction: The Intentional Living Issue


By Elissa Joy Watts

Things That Matter


By Joshua Becker

In the Blink of an Eye


By Maggie Doyne

Becoming Real with Yourself


By Gail Saltz

From "Green & Clean" to "Trust & Inspire"


By Stephen M. R. Covey

Make Intentional Family Living Your Tradition


By Jennifer Borget

Parenting with Honesty


By Libby Ward

Intentional Design: How to Create Rooms with Purpose


By Ashley Petrone

From 70 Years Old to 80 Years Young


By James P. Owen

Placement


By Jess Janz
Simplify Your Life
Join more than 250,000 readers to focus on the things that matter most.
UPCOMING ISSUES:
Success (September 2022), Joy (December 2022), Possessions (March 2023
(Become a member and enjoy a lifetime of Simplify Magazine. Sign up today—just $20.)