Simplify Magazine is a quarterly, digital publication that pulls together experts in various fields to address some of the most pressing needs of the modern family.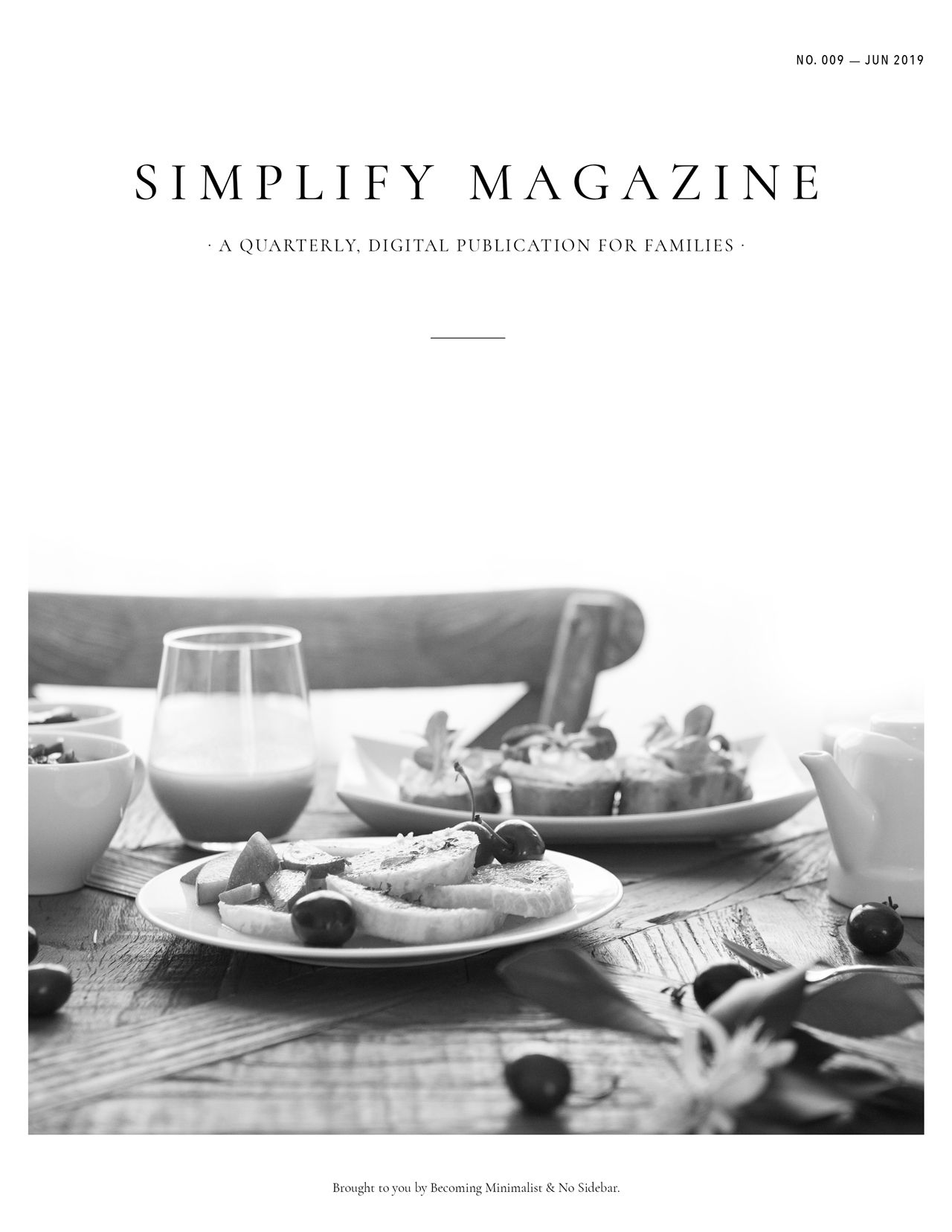 No. 009 — Food and Diet
In this issue of Simplify Magazine, you will find deeper and richer conversations about food and the important role it plays in our lives. We'll include healthy family recipes and advice on changing both your own eating habits and your children's, but we're not going to stop there.
Simplify Your Life
Join more than 225,000 readers and help your family focus on the things that matter most.
UPCOMING ISSUES:
Relationships (September 2019), Self-Care (December 2019), Spring Cleaning (March 2020).
(Become a member and enjoy a lifetime of Simplify Magazine. Sign up today—just $20.)
View Previous Issues · Download Issue No. 001 for free!