Simplify Magazine is a quarterly, digital publication that pulls together experts in various fields to address some of the most pressing needs of the modern family.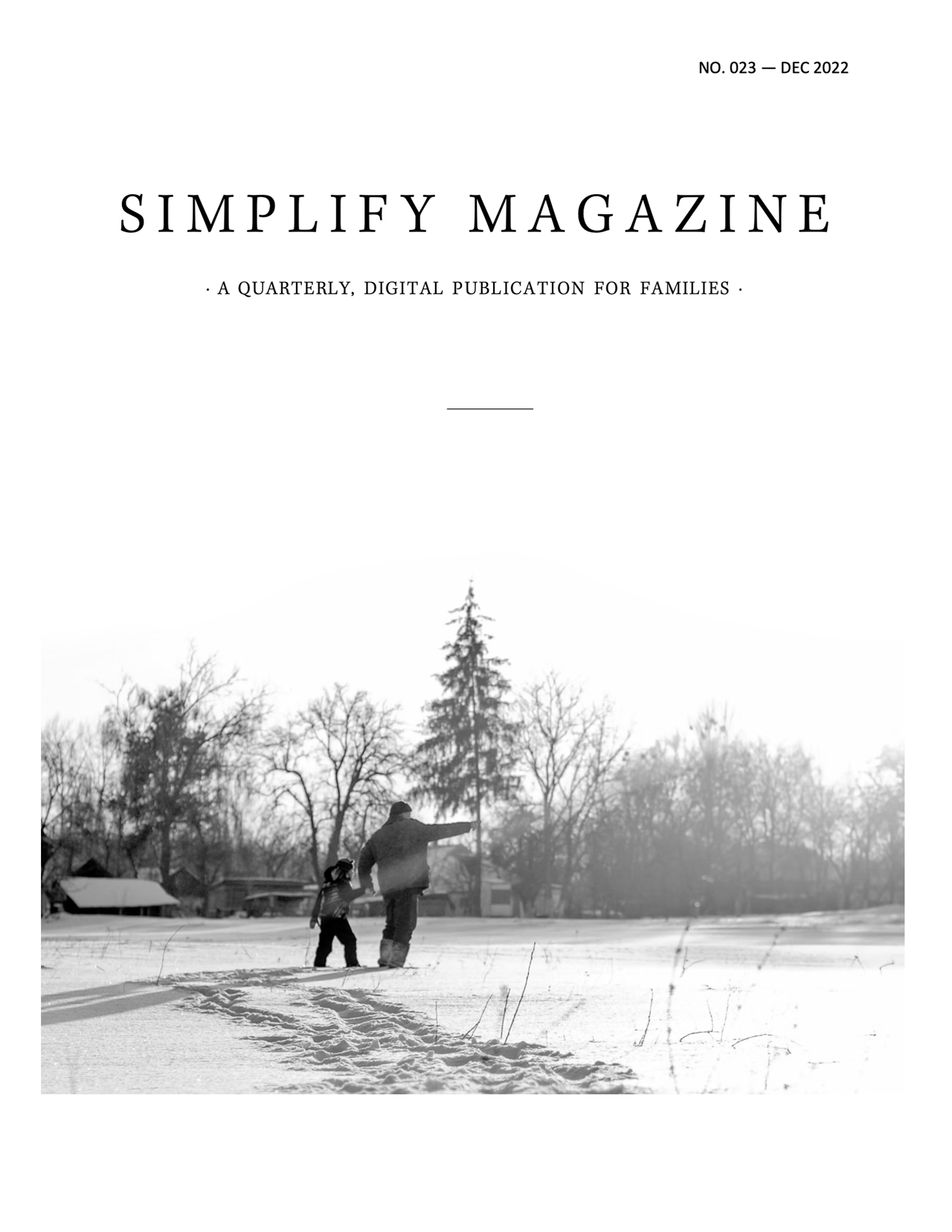 Current Issue: No. 023 — Joy
Our Joy issue will bring a smile to your face. We invited bestselling authors, thoughtful experts, and sensitive souls to share their slant on joy and hope. You'll find uplifting thoughts on friendship, food, and Finland. We're sharing a buoyant illustration, simple ideas for a happier home, and a fail-proof recipe for fond memories. Take a seat and cozy up.
Table of Contents
An Introduction: The Joy Issue


By Elissa Joy Watts

Masterplan for a More Joyful World


By Brad Montague

Six Simple Ways to Bring More Joy to Your Home


By Melissa Michaels

Sparking Sisu: Finnish Fortitude for a More Resilient Life


By Katja Pantzar

Loneliness as an Invitation to Joy


By Mari Andrew

Let Them Eat Cake: Understanding Relational Joy


By Chris M. Coursey

Why Sadness Matters Too (and Can Actually Make You Happier)


By Helen Russell

The Flavor of Family


By Nadia Liu Spellman

Big Boards: The Joy of Easy Entertaining


By Sandy Coughlin
Simplify Your Life
Join more than 250,000 readers to focus on the things that matter most.
UPCOMING ISSUES:
Possessions (March 2023), Beauty (June 2023), Focus (September 2023)
(Become a member and enjoy a lifetime of Simplify Magazine. Sign up today—just $20.)