Simplify Magazine is a quarterly, digital publication that pulls together experts in various fields to address some of the most pressing needs of the modern family.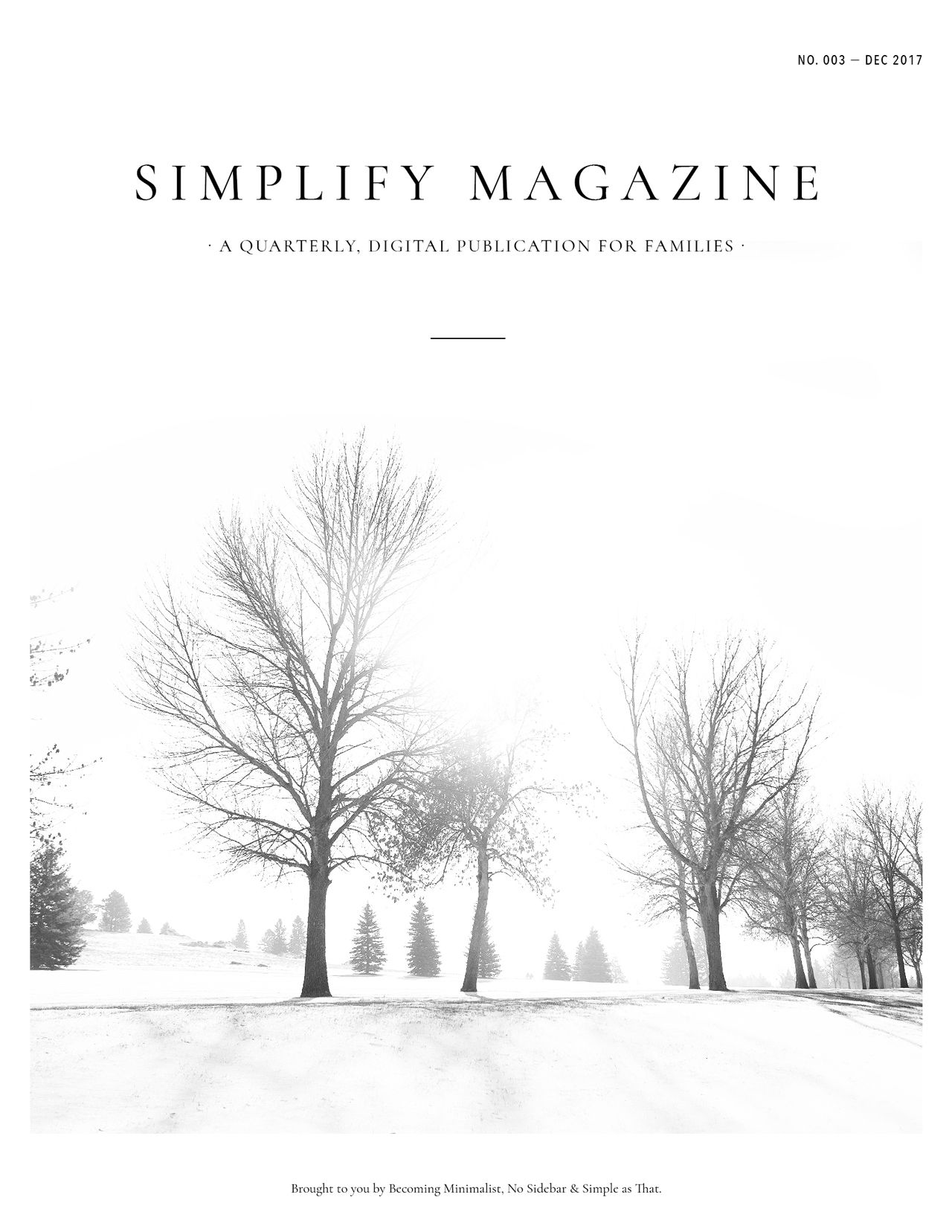 No. 003 — Stress and Overwhelm
In this issue, you will find conversations on the topics of stress, worry, perfectionism, depression, rest and approaching the holiday season with intentionality. You will find insightful research, unique solutions, personal stories and practical ideas to embrace a less-stressed lifestyle.
Table of Contents
An Introduction: The Stress and Overwhelm Issue


By The Founders of Simplify Magazine

Learning to Take a B: How a Simple Piece of Advice Transformed My Life


By Dr. Allison Niebes-Davis

How to Trade Stress for Joy This Holiday Season


By Rebecca Cooper

Capturing the Lost Practice of Rest


By Joshua Becker

Seven Stress-Fighting Secrets From Top-Notch Therapists


By Andreea Ciulac

My Personal Story of Overcoming Stress and Anxiety


By Marla Sarris

Mindfulness as an Antidote to Stress


By Leo Babauta

The Worry Trick


By Dr. David Carbonell

Because Letting Go Doesn't Always Mean Giving Up


By Brian Gardner
Simplify Your Life
Join more than 40,000 subscribers and help your family focus on the things that matter most.
*UPCOMING ISSUES:
Declutter Your Life (March 2018), Technology (June 2018), Money, Savings, and Debt (September 2018).
(Become a member and enjoy a lifetime of Simplify Magazine. Sign up today—just $20.)
Click here to get Issue No. 001 for free · Click here to buy Issue No. 002