Simplify Magazine is a quarterly, digital publication that pulls together experts in various fields to address some of the most pressing needs of the modern family.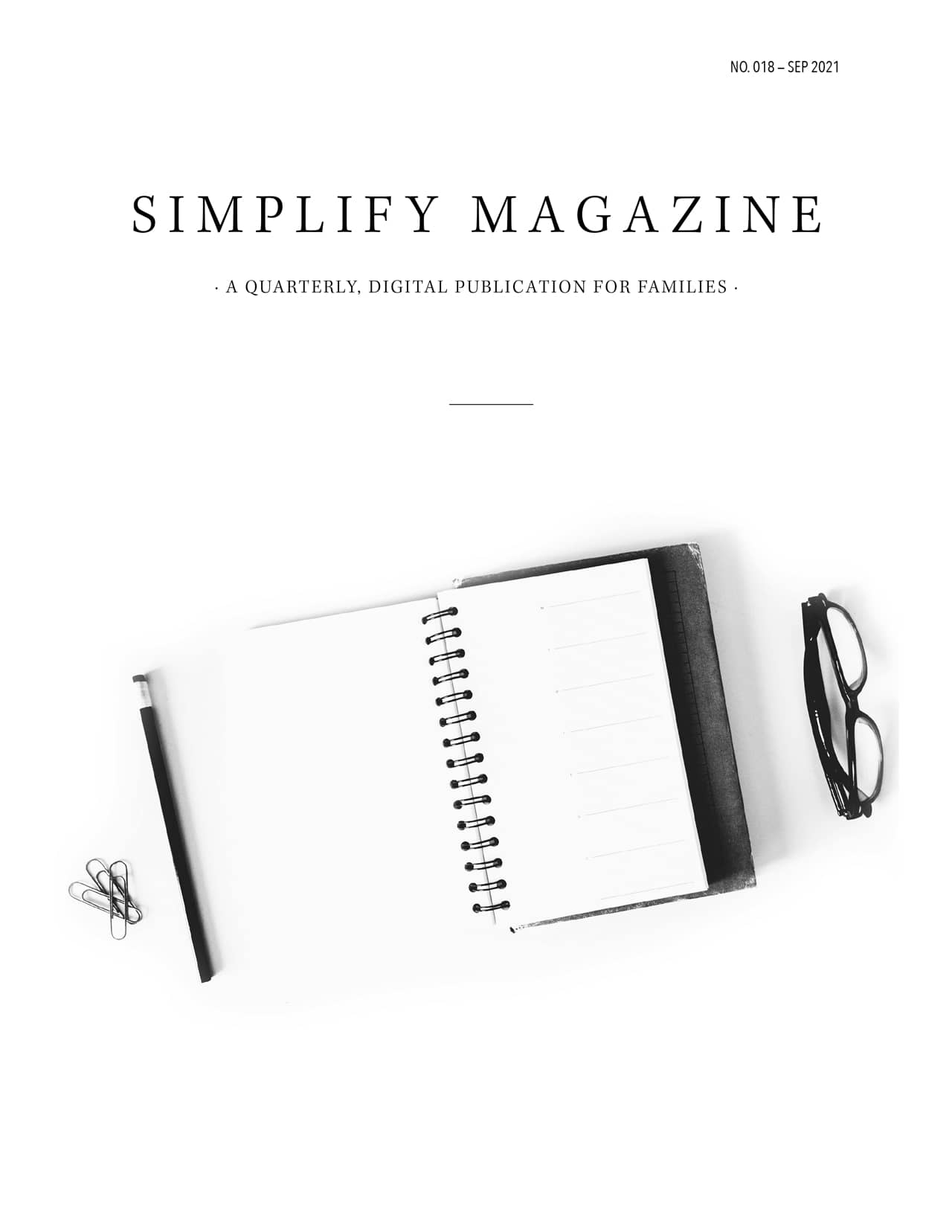 Current Issue: No. 018 — Personal Finance
Living with intention means stewarding resources well, finances included. Your mind, your money, your priorities, your plan—getting everything sorted may not be easy, but it doesn't have to be all that complicated. Wherever you start with money, you can learn and improve.
Table of Contents
An Introduction: The Personal Finance Issue


By Elissa Joy Watts

Why We're So Anxious About Money (and What to Do About It)


By John Delony

6 Human Tendencies That Lead to Financial Troubles


By Todd Christensen

Finding a Money Mentor You Can Trust


By Julie B.

Don't Eat the Doughnut: A Balanced Approach to Financial Security


By Craig Stephens

What to Do with 'Extra' Money


By Donna Freedman

Living Free from Lifestyle Inflation


By Rachel Cruze

Financial Fluency: Discovering the Four Financial Languages


By Tarra Jackson

3 Money Lessons I Wish I'd Learned in High School


By Anthony ONeal

Allowance: The Currency of Patience and Self-Control


By Ron Lieber
Simplify Your Life
Join more than 250,000 readers to focus on the things that matter most.
UPCOMING ISSUES:
Time (December 2021), Travel (March 2022), Intentional Living (September 2022)
(Become a member and enjoy a lifetime of Simplify Magazine. Sign up today—just $20.)