Simplify Magazine is a quarterly, digital publication that pulls together experts in various fields to address some of the most pressing needs of the modern family.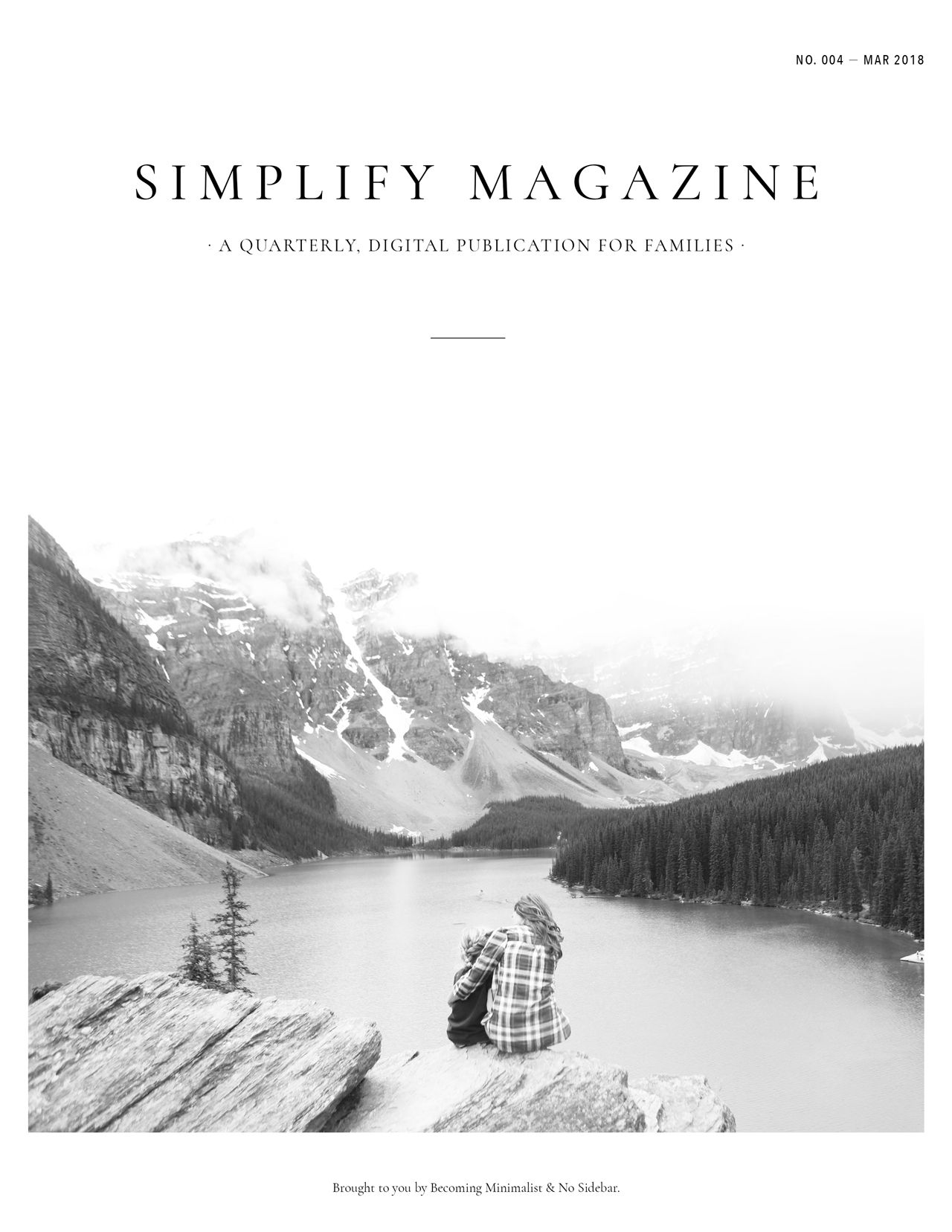 No. 004 — Declutter Your Life
In this issue of Simplify Magazine, we tackle the important issue of living clutter free. The insightful articles were written by professional organizers, storytellers, life coaches, authors, and some of today's leading minds and voices in the simplicity movement.
Simplify Your Life
Join more than 45,000 subscribers and help your family focus on the things that matter most.
*UPCOMING ISSUES:
Technology (June 2018), Money, Savings, and Debt (September 2018), Overcoming Busy (December 2018).
(Become a member and enjoy a lifetime of Simplify Magazine. Sign up today—just $20.)
Click here to get Issue No. 001 for free · Click here to buy Issue No. 002 · Click here to buy Issue No. 003