Simplify Magazine is a quarterly, digital publication that pulls together experts in various fields to address some of the most pressing needs of the modern family.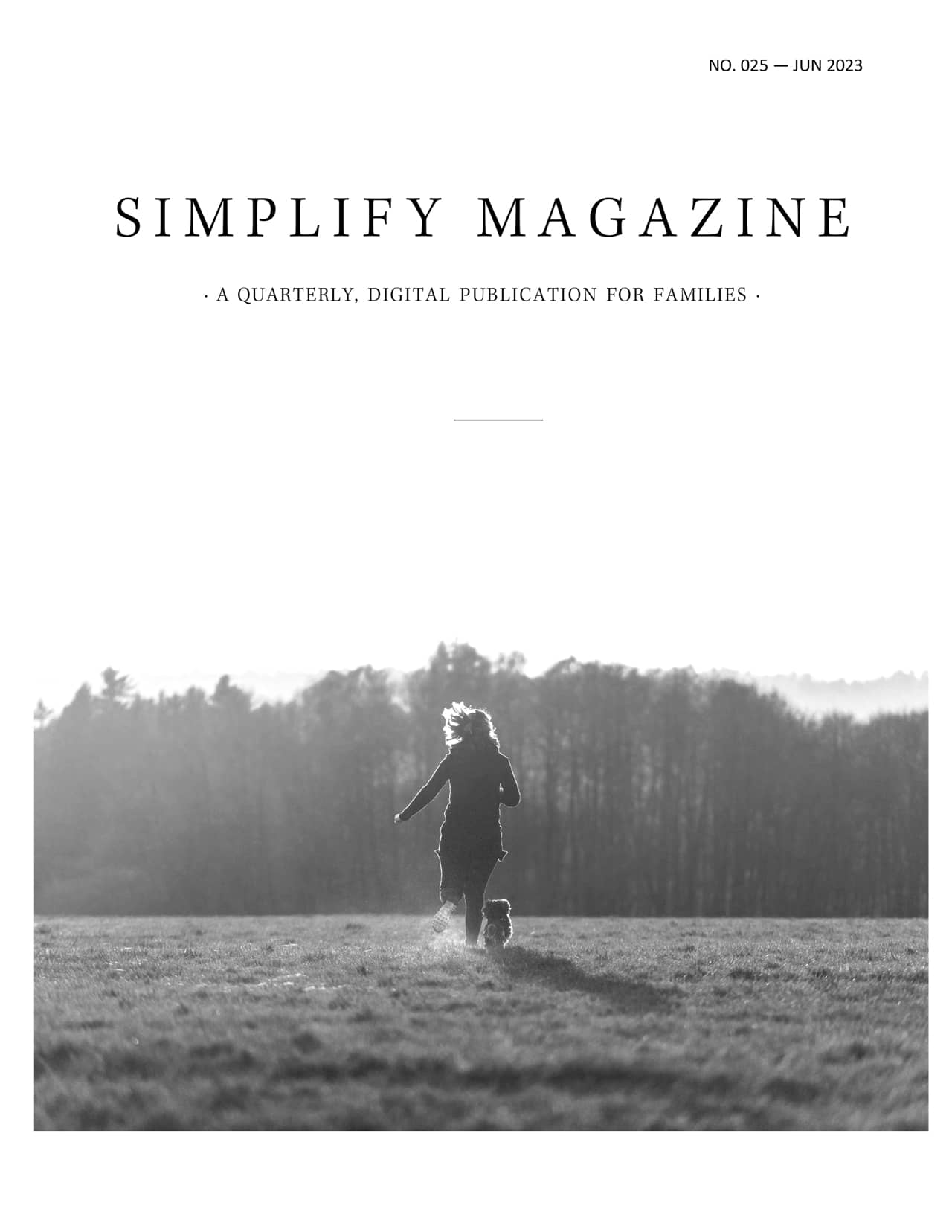 Current Issue: No. 025 — Personal Development
We believe that personal development is a lifelong journey, and this issue is just the beginning. We cover topics such as building healthy habits, choosing mindset over metrics, strengthening relationships, developing charisma, and the qualities necessary for personal development.
Table of Contents
An Introduction: The Personal Development Issue


By Joshua Becker

Unlearning to Learn


By Ivanna Baron

On Practicing Virtues


By David Cain

How to Develop a Habit


By Joshua Becker

How to Be Charismatic (and Develop Warmth and Competence)


By Vanessa Van Edwards

The Path to Productiveness


By Mike Vardy

Breaking the Cycle of Pain


By Lori Deschene

Building Your Family to Last


By Colleen Mariotti

The Best Personal Development Is Found in Two Qualities


By John Weiss
Simplify Your Life
Join more than 250,000 subscribers to focus on the things that matter most.
UPCOMING ISSUES:
Volunteering and Service (September 2023), Focus (December 2023), Health (March 2024)
(Become a member and enjoy a lifetime of Simplify Magazine. Sign up today—just $20.)