Simplify Magazine is a quarterly, digital publication that pulls together experts in various fields to address some of the most pressing needs of the modern family.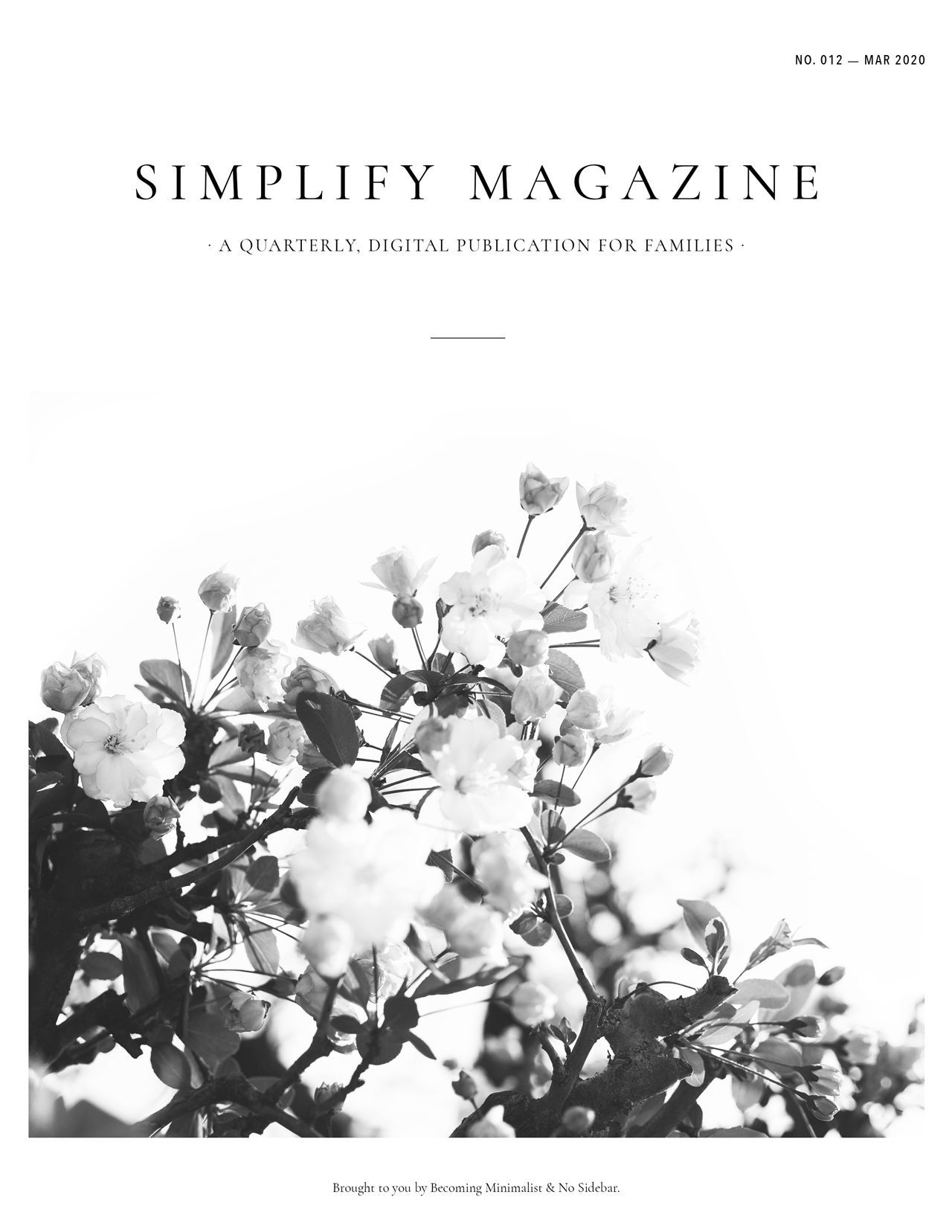 No. 012 — Spring-Cleaning
We've invited industry experts who guide millions around the world to participate in this highly specific and practical issue of Simplify Magazine. They've provided tips to drum up motivation, recipes for natural cleaners, advice for living with messier counterparts, and a glimpse into the origins of spring's ritual deep clean.
Table of Contents
An Introduction: The Spring-Cleaning Issue


By The Founders of Simplify Magazine

A Brief History of the Spring-Cleaning Tradition


By Maria Carter

Motivation to Tackle the Mess from Start to Finish


By Melissa Maker

The Seven-Day Spring-Cleaning Plan for Your Home


By Becky Rapinchuk

Creating a Cleaning Schedule That Works for You


By Ruth Soukup

Discover Your Organizing Style & Optimize Your Office


By Cassandra Aarssen

Stop the Madness of Spring-Cleaning Your Closet


By Courtney Carver

How to Declutter Large, Overwhelming Spaces


By Joshua Becker

Personalized Minimalism and What It Gives Back


By Christine Platt

Finding My Peace Amid the Chaos of Other People


By Michael Robertson

How to Raise Tidy and Self-Sufficient Children


By Angela Brown
Simplify Your Life
Join more than 225,000 readers and help your family focus on the things that matter most.
Special offer: Buy One, Gift One (BOGO) with lifetime membership
UPCOMING ISSUES:
Habits (September 2020), Positivity (December 2020), Travel (March 2021).
(Become a member and enjoy a lifetime of Simplify Magazine. Sign up today—just $20.)
View Previous Issues · Download Issue No. 001 for free!