Simplify Magazine is a quarterly, digital publication that pulls together experts in various fields to address some of the most pressing needs of the modern family.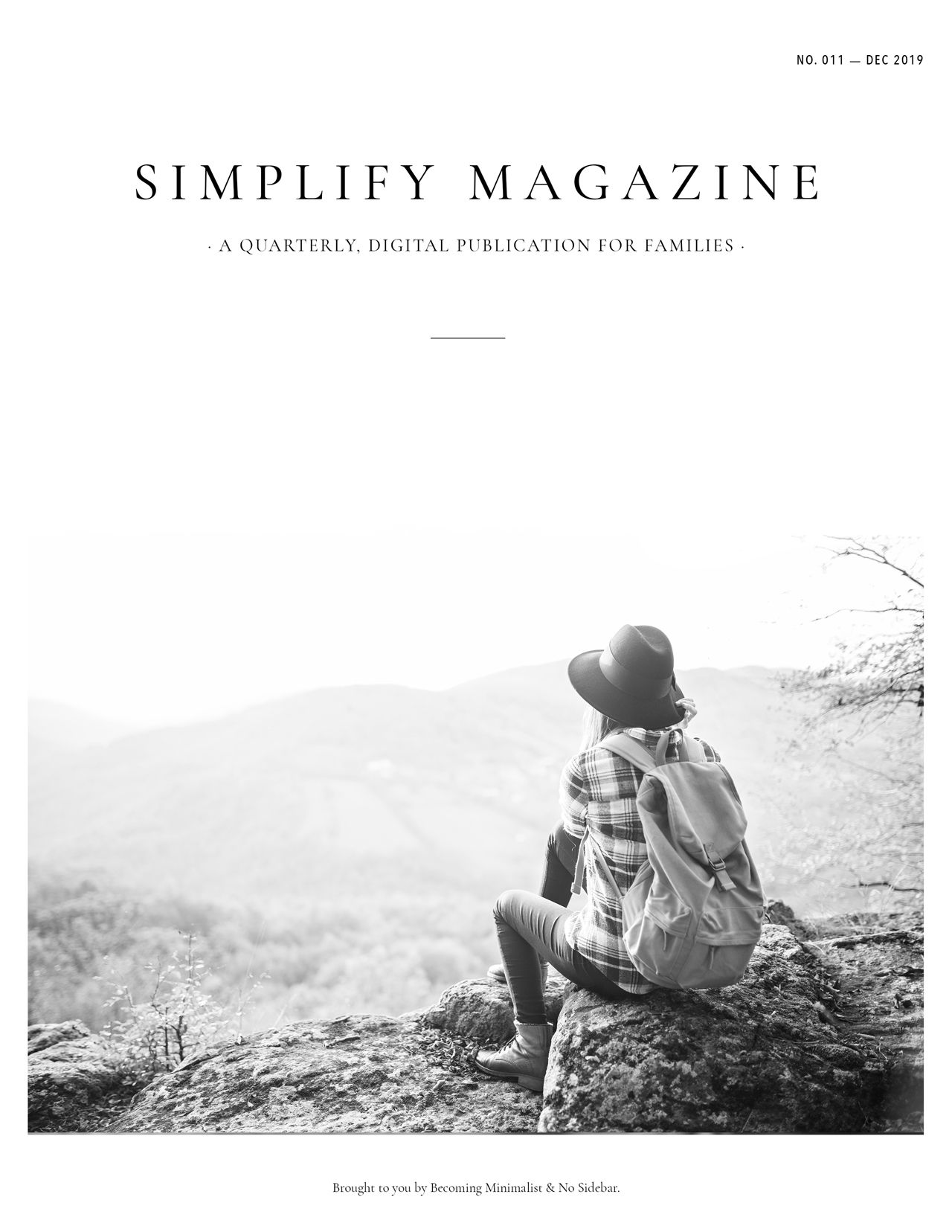 No. 011 — Self-Care
In this issue of Simplify Magazine, we challenge you to see self-care as an opportunity. While this issue addresses some heavy subject matter—negative self-talk, grief, and fear—it also is brimming with hope and possibility. We're providing real-life reflections and simple exercises to promote wellness from the inside out.
Table of Contents
An Introduction: The Self-Care Issue


By The Founders of Simplify Magazine

Get Found


By Jacki Carr

Tuning In to Master Negative Self-Talk and Reclaim Inner Peace


By Farnoosh Brock

Goodbye, Dream House (and Good Riddance)


By Krista McAvoy

On Living in Alignment


By Joshua Becker

8 Simple Ways to Practice Self-Care Starting Now


By Caroline Shannon-Karasik

Give Yourself a Time-Out: The Key to Mom's Health and Well-Being


By Julie Burton

7 Do-Anywhere Exercises to Foster Core Strength and Alignment


By Jill Dailey

Self-Care in the Face of Grief and Mourning


By David Fireman

Happiness Is Not a Horizon


By Doug Sikkema
Simplify Your Life
Join more than 225,000 readers and help your family focus on the things that matter most.
UPCOMING ISSUES:
Work and Play (June 2020), Travel (September 2020), Happiness (December 2020).
(Become a member and enjoy a lifetime of Simplify Magazine. Sign up today—just $20.)
View Previous Issues · Download Issue No. 001 for free!