Simplify Magazine is a quarterly, digital publication that pulls together experts in various fields to address some of the most pressing needs of the modern family.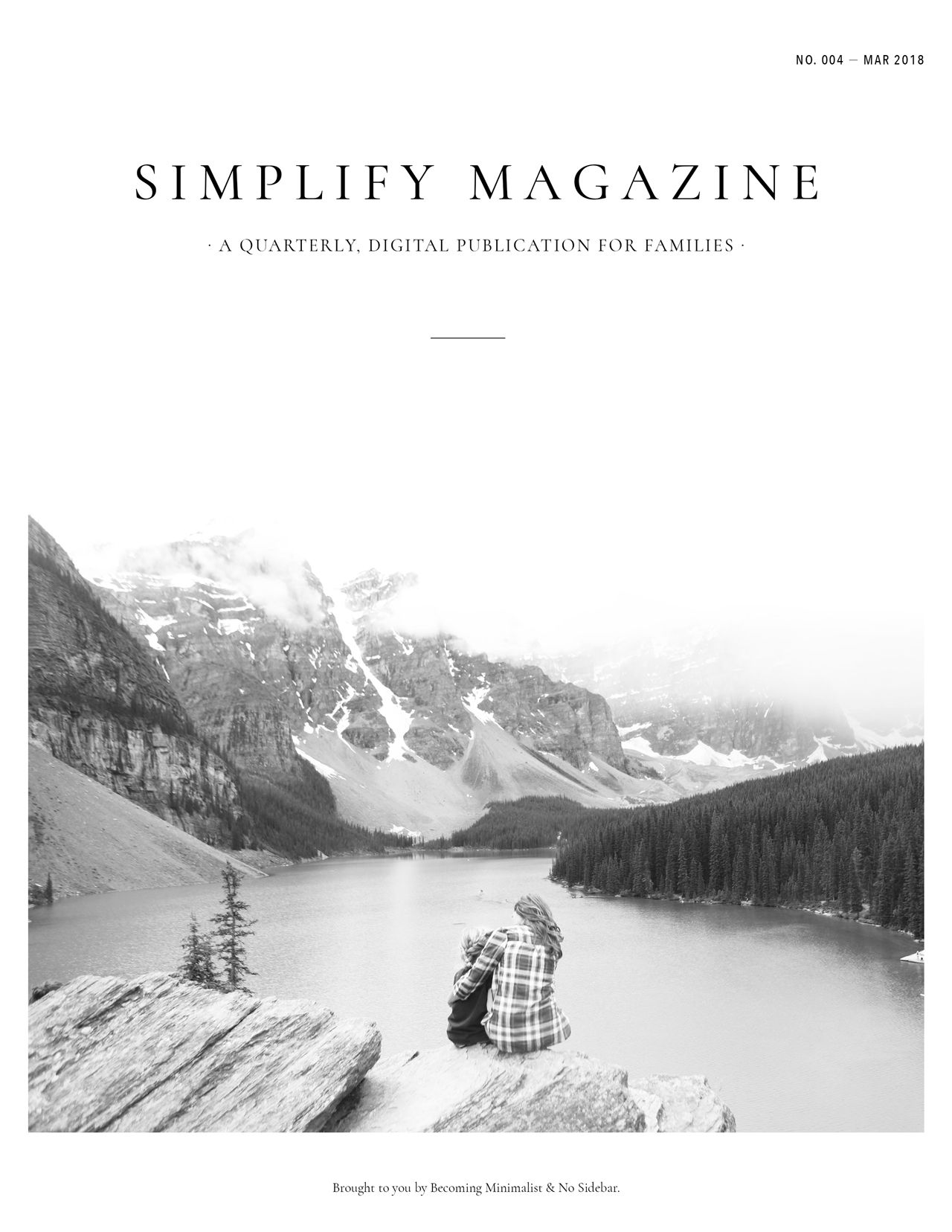 No. 004 — Declutter Your Life
In this issue of Simplify Magazine, we tackle the important issue of living clutter free. The insightful articles were written by professional organizers, storytellers, life coaches, authors, and some of today's leading minds and voices in the simplicity movement.
Table of Contents
An Introduction: The Declutter Issue


By The Founders of Simplify Magazine

Peter Walsh's Top 10 Tips for Spring Cleaning


By Peter Walsh

Thinning Your Wardrobe


By Courtney Carver

Teaching Kids to Declutter


By Laurie Martin

On Decluttering and Realignment


By Joshua Becker

Thriving in the Empty Nest


By Jennifer Tritt

Find Your Flow to Declutter Your Mind


By Chantal Houde

Helping Mom and Dad Downsize


By Margin Novack, NASMM

Befriending Inconvenience


By Elissa Watts

A 1971 Plymouth GTX and a Battle of Priorities


By Brian Gardner
Simplify Your Life
Join more than 225,000 readers and help your family focus on the things that matter most.
Special offer: Buy One, Gift One lifetime membership.
UPCOMING ISSUES:
Relationships (September 2019), Self-Care (December 2019), Spring Cleaning (March 2020).
(Become a member and enjoy a lifetime of Simplify Magazine. Sign up today—just $20.)
View Previous Issues · Download Issue No. 001 for free!