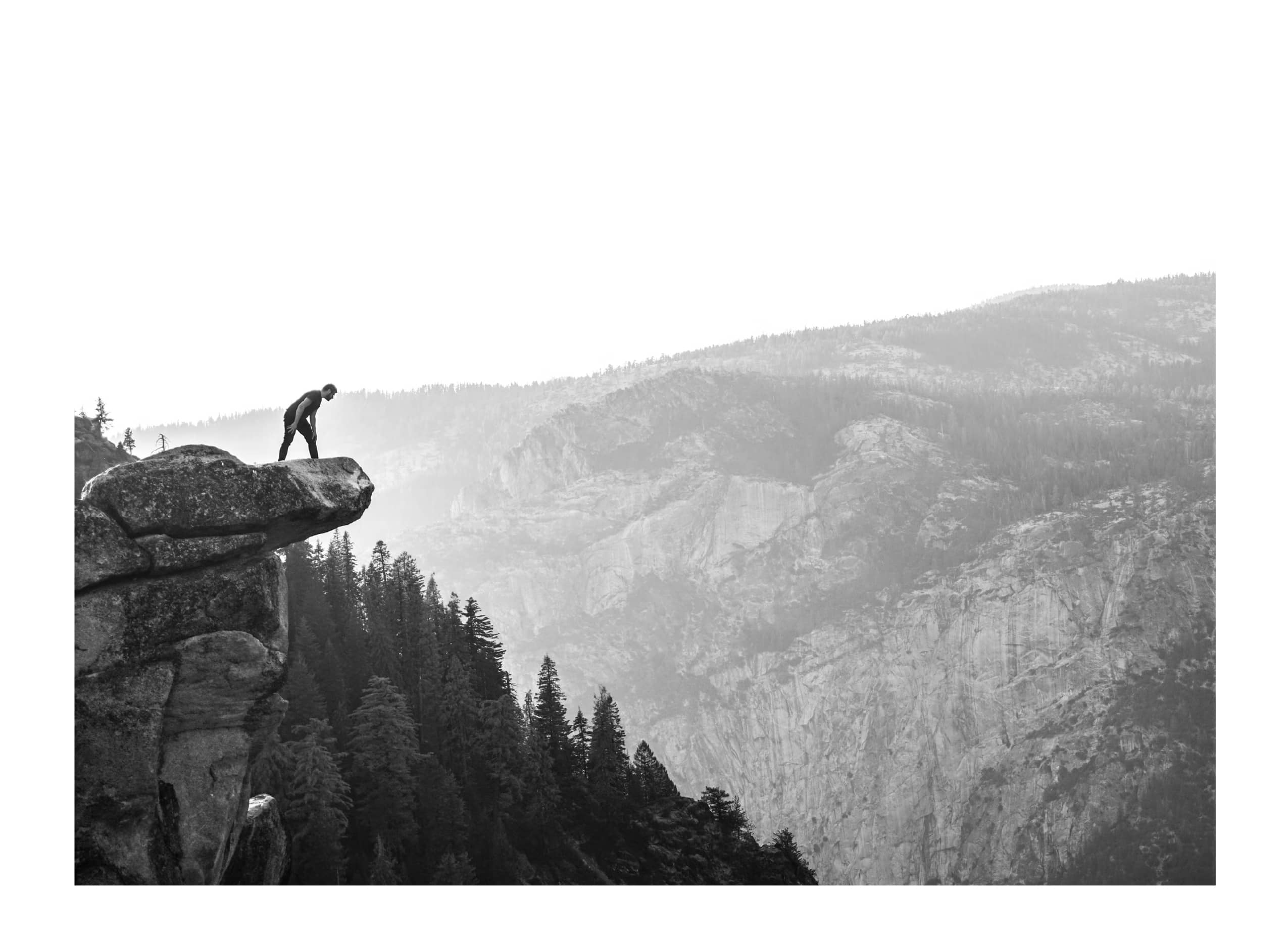 "Do not go where the path may lead. Go instead where there is no path and leave a trail."—Ralph Waldo Emerson
What springs to mind when you hear the words "outside the box"?
If "creativity" and "innovation" stand out first, you're in good company. These are common and accurate associations. The trouble is, they don't capture the complete picture.
Since immersing myself in the heartfelt stories you're about to enjoy, I decided "resilience," "discomfort," and "courage" deserve a seat at the table too. You'll soon see why.
We live in a world fond of metaphorical pre-assembled boxes. They're convenient and orderly. They stack easily. Boxes are superb for sorting life into predictable finite compartments: educational paths, successful careers, healthy parenting styles, sound lifestyle choices, and so forth.
Unless you are the curious exception, you likely learned from a young age to play life safely, to color inside the lines, to stay securely confined in some sort of box.
For example, my charismatic and doe-eyed eight year old has already discovered it's easier to observe peers and blend in at the playground. To stand alone is to risk getting hurt. I can hear the voice inside her head. You want down from the climbing wall? Shuffle over and wait your turn for the slide, sweetie. The jump might hurt, and what if you fall? What if the others laugh?
The world pushes back. Remaining in a box—something safe and predictable—is the wide and accessible path of least resistance. Everyone else is on it, right? Picket Fence Parkway leads to Corner Office Crescent. Surely the destination is a happy one if everyone's killing time in gridlock traffic trying to get there.
Many of us move through our days as if focusing our complete attention on some navigation system barking orders from the dashboard. I often think of that hilarious scene from The Office where Michael steers his car directly into a lake. The GPS device can't be wrong, can it?
It's hysterical until we stop and realize how many people live their lives in a similar fashion. Instead of letting our imagination lead, or listening to our hearts and relying on our gut and good judgment, we just do what we're told, directly or indirectly. "Head south five miles. Turn left in 30 years. Satisfaction is on the right."
This is not the way many of us learned to drive (anyway, those of us whose teenage years predated smartphones).
We learned to locate ourselves first. Next, we pinpointed our destination. We identified the clearest route and hit the gas.
We watched for signs and did our best to get it right. Inevitably, we'd miss a turn or sail past an exit. So what? We slammed on the brakes. We unfolded our trusty tattered maps. We found our own way, circled back, and tried again. We had what we needed to make it: inspiration, intuition, and a map.
If you're feeling a bit lost, or you're up for bucking convention and need a little push in a new direction, this issue is for you. You'll meet a mother raising two children within the freeing confines of a tiny home. You'll explore what it's like to move through life with no fixed address—for 22 years and counting. You'll see Paris through the eyes of an American expat and learn simple ways to take bold steps in redefining routine living. Most of all, you'll be inspired and armed with a map.
Happiness and fulfillment don't fit neatly into 20-inch cardboard cubes. There is no uniform way to get life right. Take courage, buckle up, and get ready to bust out of the box in which you're taking shelter. You and I are destined for great things, and adventure awaits.
Let's do this. I call shotgun.
Elissa Joy Watts
Want to Read More?
Get access to all past, present, and future issues—just $20.
Get Lifetime Access

You can purchase this issue individually here.
Already a member? Click here to log in to your account.