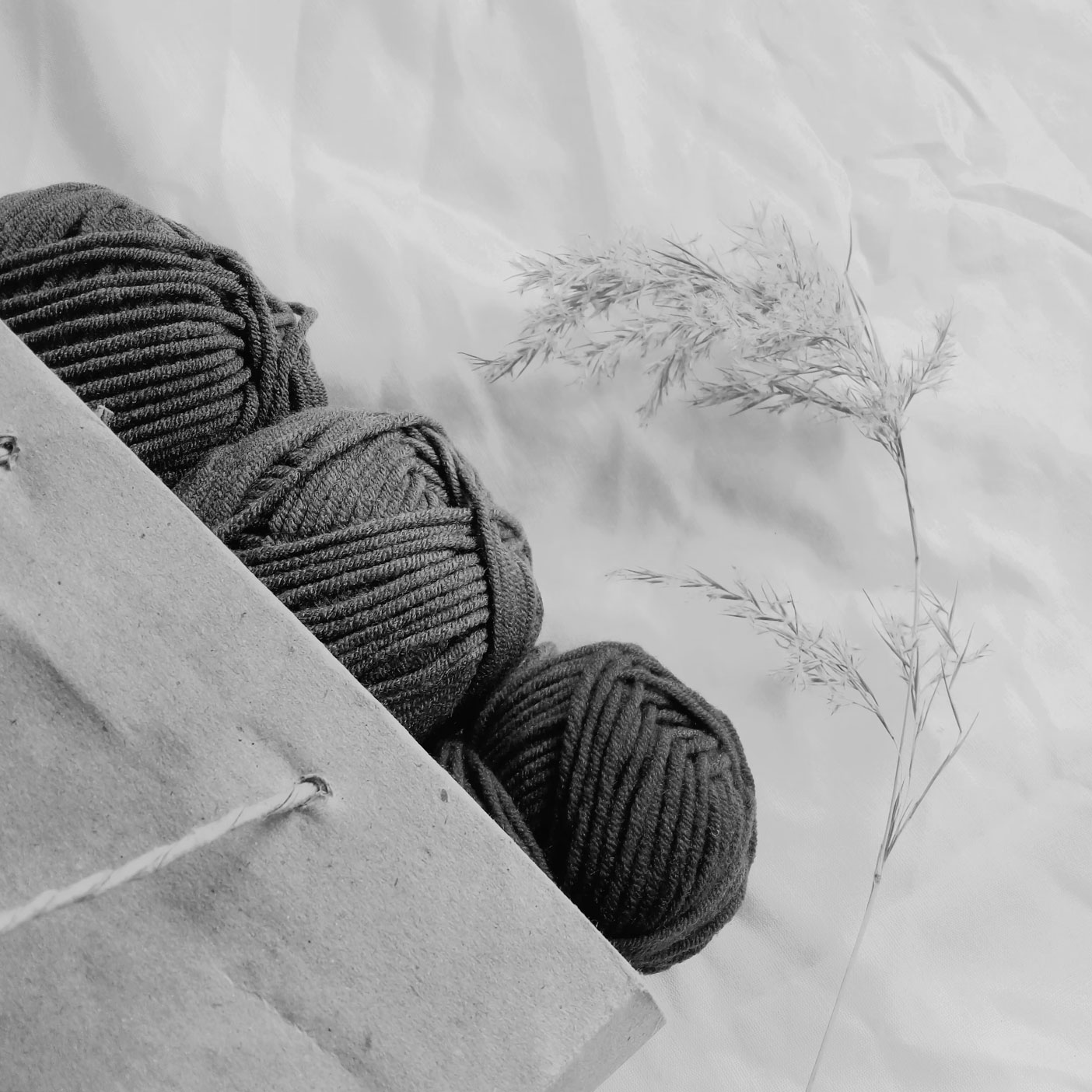 Have you ever owned a quilt? Was it a gift? Maybe one of your parents received it at your baby shower or you were given one at your wedding. Or maybe you just had a quilt on your childhood bed and you never knew who made it. Regardless, wherever that quilt came from, somebody actually made it. They may have even created it especially with you in mind.
I've been teaching people the "how" of quilting for years now, but only recently did it dawn on me that I need to start talking about the "why" too. Why do quilters like me spend our precious time making something that may or may not be appreciated by others?
Likewise, why bother painting or writing or setting a beautiful table and preparing a home-cooked meal, when there are a million other things we could be doing? Why should people invest their energy into creative projects?
I believe we each possess an innate desire to create, whether it's making a simple craft, or tending to a garden, or producing hand-stitched quilts. And I believe time spent nurturing creativity and sharing creations has the power to impact the lives of both the maker and those on the receiving end.
Time spent creating renews and restores both artist and audience. It can inspire and shape future generations. No matter the motivation or outcome, time spent creating is never wasted. The process required to bring an idea to life brings us as people to life too.
This is the "why" I want to share with you.
Understanding Our Motivation
Just as there are infinite forms of creative expression, so there are multiple reasons why people roll up their sleeves and get to work making magic. Some of us do it because we need an outlet for emotion; others create to overcome personal difficulties. We might create to share our talents with others or because we long to have beauty in our lives. Sometimes quilters like me create to carry on a beloved tradition or produce something for someone in need. Most likely, the answer is a combination of many reasons—feelings we have never fully expressed to anyone.
I discovered quilting at a time of transition in my life. My family and I had just made a big move from California to Hamilton, Missouri, a town with fewer than 2,000 residents. I was slowly adjusting to rural life.
Like many small towns in America in the mid-2000s, our new hometown was struggling due to a downturn in the economy. More than a century before, it had been the home of successful entrepreneur J. C. Penney himself. He even put his 500th store right on Hamilton's main street. But by the time we moved in, many of those beautiful old storefronts sat empty.
We happily went about raising our children there, but because work was scarce in town, my husband, Ron, traveled over an hour each way to his job at the Kansas City Star newspaper. I was approaching 40, and my youngest was 8. Life changed drastically in a matter of weeks, and I knew I needed an outlet, an escape for me to do something for myself, by myself.
I had always enjoyed sewing clothing for my family and costumes for the theater, but I didn't learn to quilt until I took a class at the nearby vo-tech school. I didn't know if I'd catch on, and I worried about the time and money it would cost our family. But it didn't take long to realize quilting was a wise investment.
The class opened up a brand-new world to me. I made one log cabin quilt after another, and the rest is history. I felt the joy that comes from discovering new variations on quilt patterns, and that joy has remained with me to this day.
Quilting met me where I was and gave me a place to start something new. It helped me gain a fresh perspective on life.
Valuing the Creative Process
What I love about quilting is that, in a sense, I am forced to see and enjoy the process. To spend time with each step, savoring the cutting, the piecing, the pressing, and even stitching on the binding. From start to finish, it's a labor of love.
These days, the creative process is often lost or intentionally hidden. We see sped-up videos on social media where people snap their fingers and suddenly an entire home is renovated. What we don't see are the many, many hours, days, months, or even years that went into creating that seemingly sudden change.
When I hand someone a quilt, do they know the effort that went into it? Do they see the weeks and months of hard work? Unless they also make quilts, the answer is most likely no. The cost of materials, time, and effort alone would be a revelation to those who have never quilted, never mind the creative energy and careful planning.
For most people, it is only by investing time in the process of making a quilt themselves that they begin to understand its real value. And isn't that the way it is for many other crafts and hobbies as well? We attempt to grow our own vegetables in the backyard instead of purchasing them at a store, and we end up spending double or even triple what we would on tomatoes by the pound to finally pick a bunch of ripe, juicy tomatoes right off the vine. It's still worth it! The delicious satisfaction after a summer of endless watering and weeding eclipses the arduous process. And those who are lucky enough to share our homegrown tomatoes quite literally enjoy the fruit of our labor.
Whether it's quilts or fresh produce or a work of art, when we give away our creations, we are giving more than physical things. I fully believe that when we create with our hands, we give of our heart.
Sharing Creative Time
One of the overlooked benefits of nurturing creative time is that we gift ourselves the expertise to help others learn a new hobby. We can teach our children, friends, and neighbors how to master a new craft. Best of all, we can see the happiness it brings them. This has been my unexpected story.
In 2008, our family got the news that Ron, my husband, lost his retirement because of the market crash. The newspaper industry was a sinking ship, and people were being laid off monthly. It was a tough time for us, and we weren't sure what to do next.
That's when my daughter Sarah and my son Alan came to me with a plan to start a family quilting business that would help with our retirement. It was a modest idea at first. They wanted to help me purchase a longarm quilting machine and run a family quilting business in one of the empty storefronts in town. Our very own quilt shop! The idea thrilled me.
That November, we went ahead with our plan, occupying a small brick building that was just minutes away from our house. We called our new business the Missouri Star Quilt Company and soon discovered there weren't a lot of customers in a town of 1,500 people. Well, that didn't stop us!
I still remember when my son came to me back in early 2009 and asked me if I wanted to teach quilting tutorials online.
I asked him, "What's a tutorial?"
He laughed and soon had me set up in front of a camera.
Looking back on that first quilting tutorial, it's incredible to see how far Missouri Star has come! There I was, stitching with my home sewing machine and the iron I'd used for years, sitting down (because I'd broken my foot), and teaching a simple four-patch block. I had no idea what the future held for our tiny company. Twelve years later, over 750,000 people subscribe to our YouTube channel and learn from me and our wonderful team.
I often say that, at first, I thought I was merely quilting. But it has been made abundantly clear to me that what started as a creative outlet for one woman weathering a life transition was really the beginning of something much, much bigger. I receive emails and letters from people around the world who tell me how quilting has helped them navigate challenging times, express their emotions, transform their lives, and benefit others in their communities.
Taking the time to nurture creativity, share our work, and teach our skills to others can have long-lasting effects that ripple through generations. Think of the books and music and photographs and special meals that have marked your life. These things are born out of dedicated creative time and, when shared, are gifts beyond words.
How to Get Started
I often hear people claim they aren't creative. When they see a beautiful handmade quilt, they say, "I could never make something like that!" Perhaps you feel that way too. Well, I'm here to tell you that you absolutely can. You're never too old. Every creative hobby is a learned skill. I tell people that if they can sew straight for three stitches, they can learn to quilt.
If you're not sure where to start, YouTube is an incredible resource. Pick an activity that interests you. Buy your supplies, find a simple tutorial, and then learn and fail in the privacy of your own home. No one is watching, measuring, or judging you or your work. There are no expectations. Just free yourself up to try. Be curious. Give your brain a chance to discover new things, about the craft and about yourself.
Finding time for creativity can be challenging, but it's important to remember that creative time imparts joy and happiness. It doesn't drain or deplete us. In fact, for many people, hobby time is a form of self-care. Like all things in life, we make time for what is important to us in each season. It can be as simple as setting aside half an hour each week. I think you'll be surprised at what you can create. I know I was.
When we take time out to express ourselves by working with our hands, it brings greater peace and happiness into our lives. Creativity is its own reward. But when we go a step further, share our creations, and teach others how to do the same, it imparts joy to all involved.
. . .